GEORGETOWN --
Fans of blue blazers, tweeds, bowties, and collegiate prep received a much-welcomed end-of-summer present last month, as
Brooks Brothers
opened its latest D.C. metro store location in the heart of Georgetown.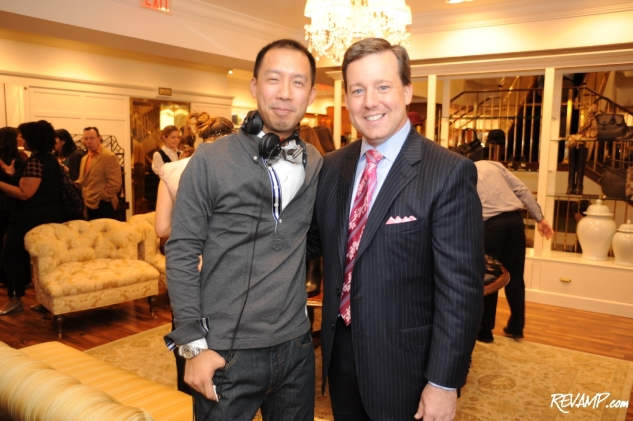 DJ Benjamin Chang and FOX News Chief White House Correspondent Ed Henry.
A massive 20,000-square foot, three-story retail
experience
, with an outdoor patio area to boot, the new store is located at the intersection of M and 31st Streets and occupies a former
Pottery Barn
location.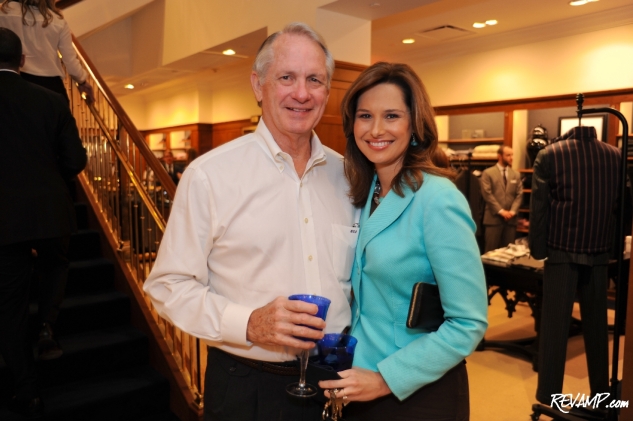 ABC 7 anchor Alison Starling and father Bruce Starling.
With a floorplan so expansive, the unabashedly preppy fashion label wanted to throw an equally grand opening party to celebrate what must surely count as one of Brooks Brothers' flagship mid-Atlantic outposts.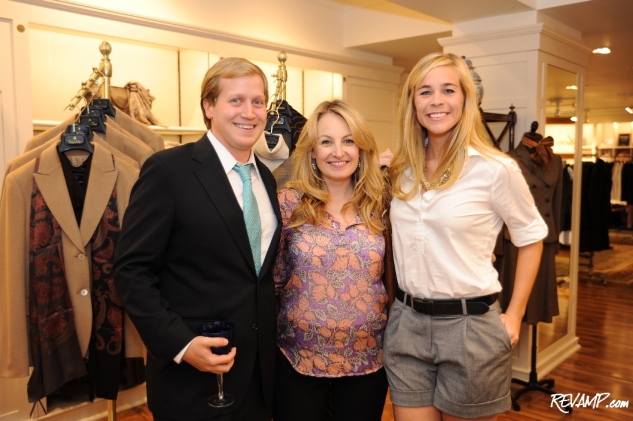 Peris Companies Project Manager Rory Pillsbury, popchips! Marketing Manager Lauren Pomponio, and Coca-Cola Marketing Manager Keri Ann Meslar.
And celebrate Washingtonians did on Wednesday evening, as the Georgetown store temporarily shuttered its doors for a private inaugural bash that attracted many of the District's movers-and-shakers.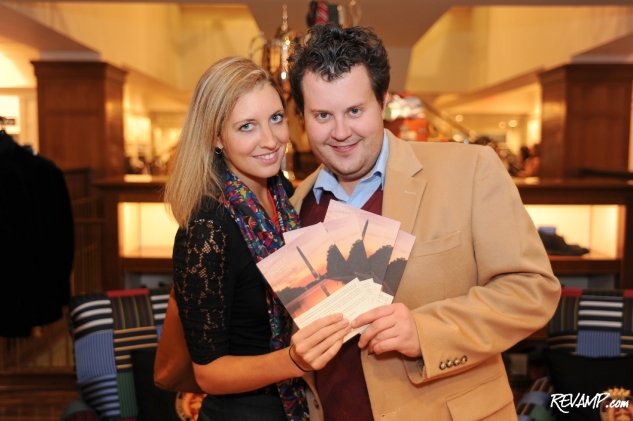 SAX/OYA/SEI Events Director Andrea Szempruch and Merge Creative Media Director of Strategic Innovation Brendan Kownacki.
Perhaps in a nod to the deep roots Brooks Brothers has in Washington – indeed, what Hill staffer doesn't have at least one of the store's suits in his/her closet? – the guest list read like a who's who of the city's media, business, political, and philanthropic circles.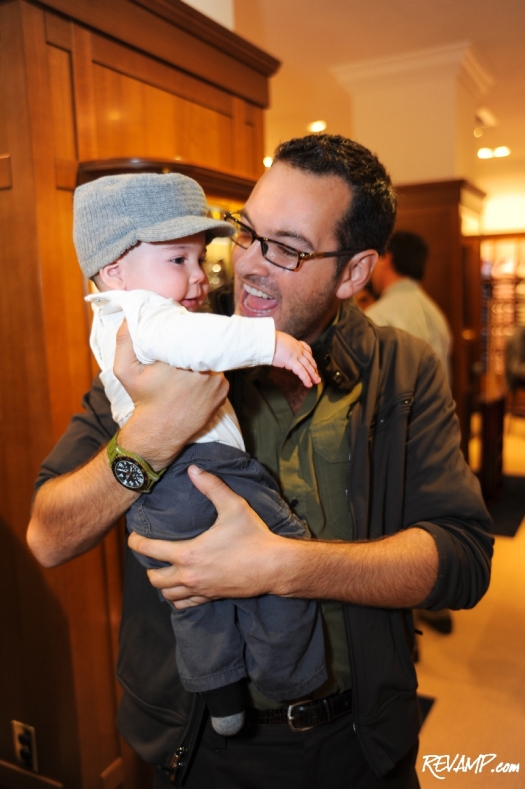 SELF Magazine D.C. Editor Marc Adelman and adorable Owen Sandman Dufour.
Invitees were treated to cool glasses of wine and bottled water while waiters (properly accessorized in Brooks Brothers ties) milled about with various savory and sweet hors d'oeuvres. All the while, guests browsed row upon row of the latest fall fashions from the all-American label.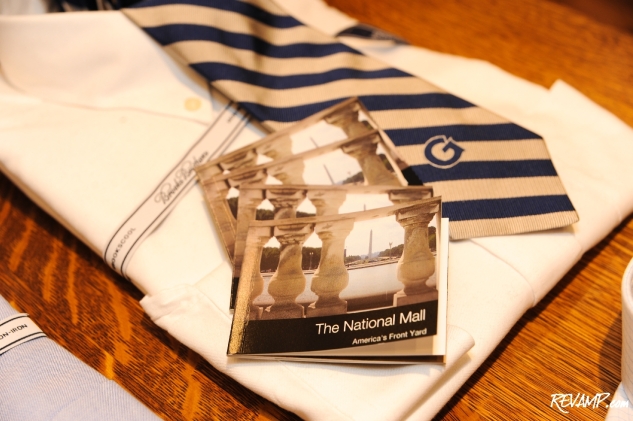 The iconic retailer even generously agreed to donate a percentage of the evening's sales to
The Trust For The National Mall
, thereby netting more than $5,000 for the landmark nonprofit.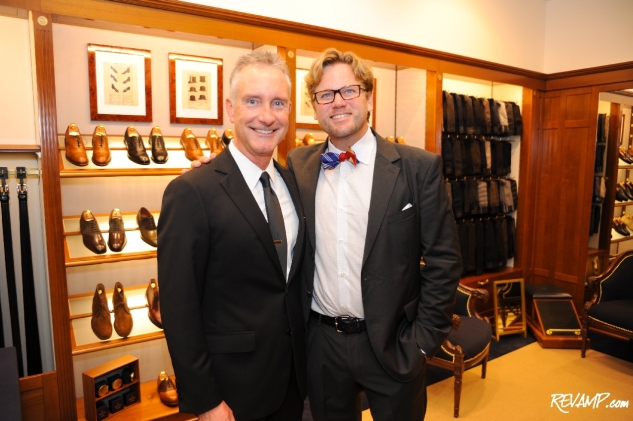 Brooks Brothers of Georgetown General Manager and Rich Amons.
Founded in 1818 by
Henry Sands Brooks
, Brooks Brothers began on a whim as a way for Brooks to bring back elements of British style to his friends stateside, during his travels as a successful commercial trader.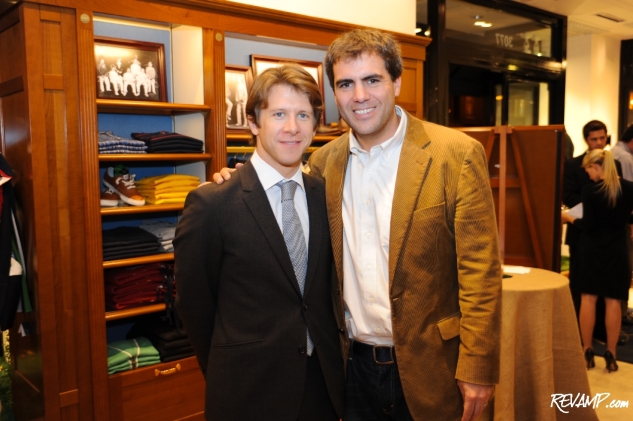 Qorvis Executive Vice President Seth Pietras and POLITICO reporter Patrick Gavin.
The rest, as they say, is history. And Georgetown definitely knows a thing or two about history…