Actress Hayden Panettiere and Montgomery County Council Member Craig Rice.
NORTHWEST --
Billed as "the social event of the decade," with a commensurate 5-lbs. invitation boasting everything from custom bound photo books to gift-wrapped party perks, "
The Global Party
" certainly attracted a high degree of attention from media and curious well-wishers alike, when first announced.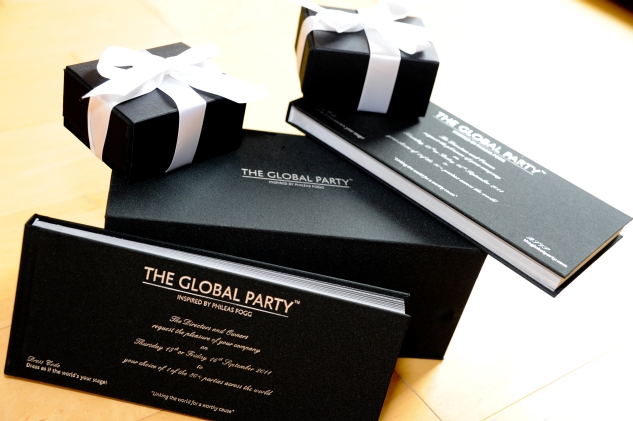 The Global Party's hefty invitation.
Inspired by the beloved adventures of
Phileas Fogg
in
Around the World in 80 Days
, The Global Party is a series of more than 80 exclusive parties held nearly-simultaneously around the world, with the end goal being to support a collection of similarly-minded global charities.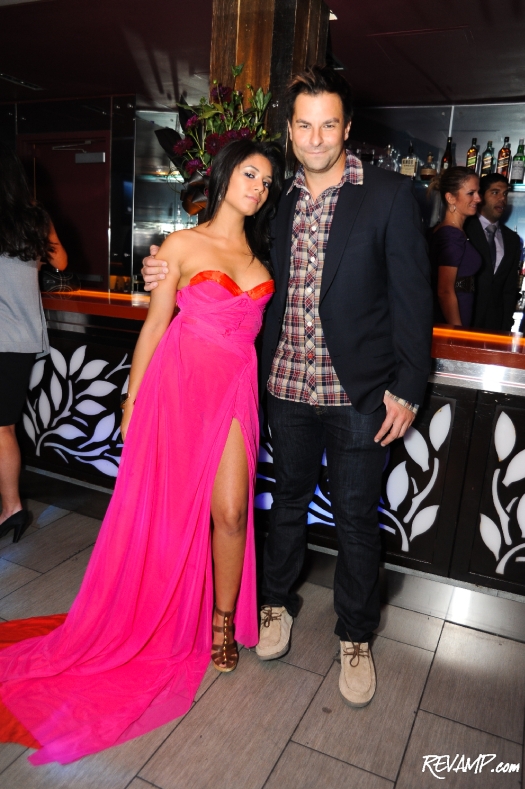 More than 80,000 of the world's tastemakers were invited to "sip champagne in Shanghai, sample vodka martinis in London, or premier their fashionable ensembles at parties from Paris to Dubai to Manhattan."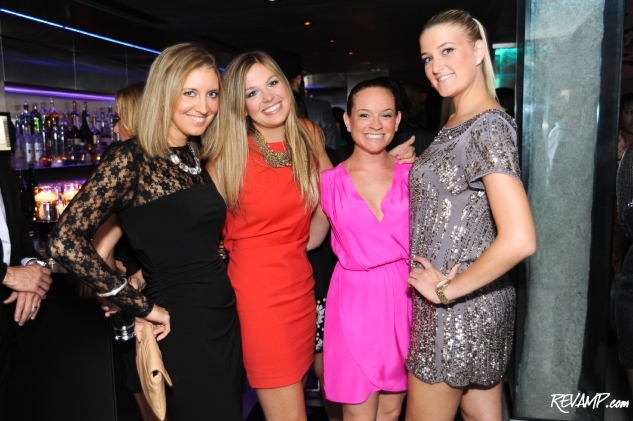 And on Friday night, the D.C. installment of this newly minted cultural phenomenon took the city by storm, with hundreds of guests descending upon K Street's popular
Lima Lounge
, for a night of cuisine and culture.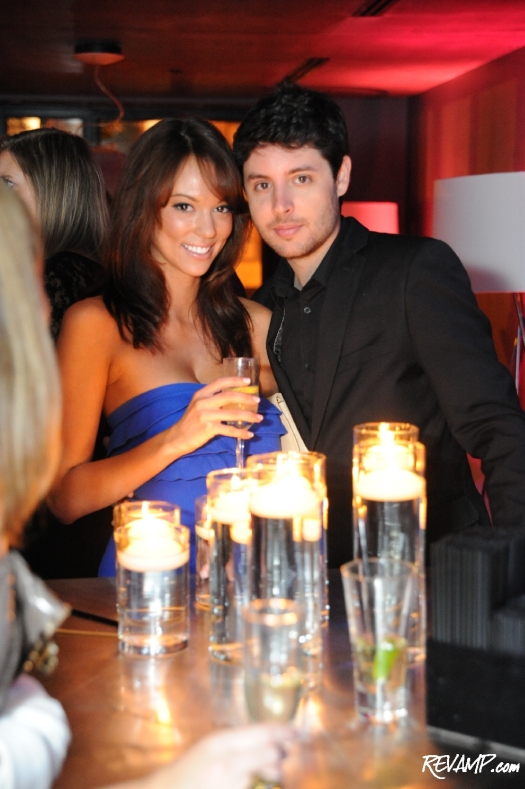 Dressed in various shades of green, red, blue, and purple, all three floors of the much sought-after venue were packed with a diverse group of Washington's movers and shakers, including directors, politicians, fashion designers, restaurateurs, athletes, and leaders of both the non-profit and business worlds.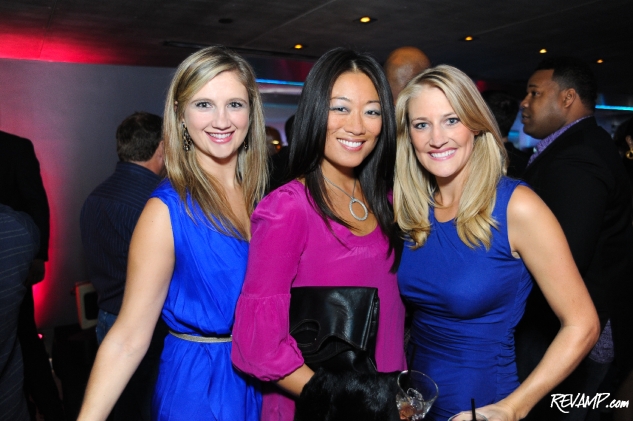 Hollywood star
Hayden Panettiere
(
Heroes
,
Scream 4
) was but one of the VIPs spotted mingling about throughout the night, with fellow actress (
8 Mile
), fashion designer, and singer/songwriter
Taryn Manning
serving as the headlining guest DJ.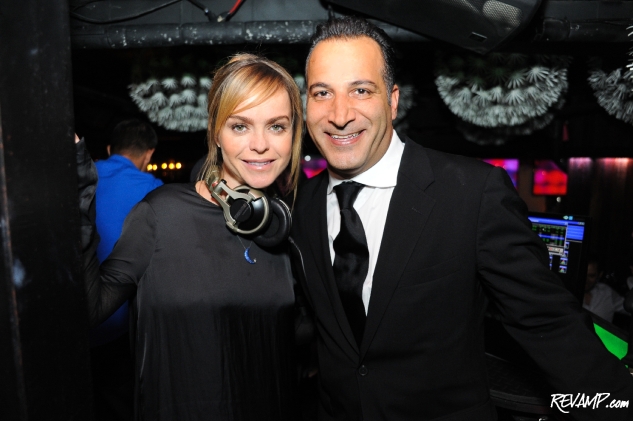 Taryn Manning and Lima owner Masoud Aboughaddareh.
While it's easy to get caught up in the glamour of an evening so rooted in fun fashion, bottomless drinks, and catchy beats, it's important to note that The Global Party takes pains to re-invest such "social capital" in various charities throughout the globe (putting the nearly $2,000/ticket selling price to good use).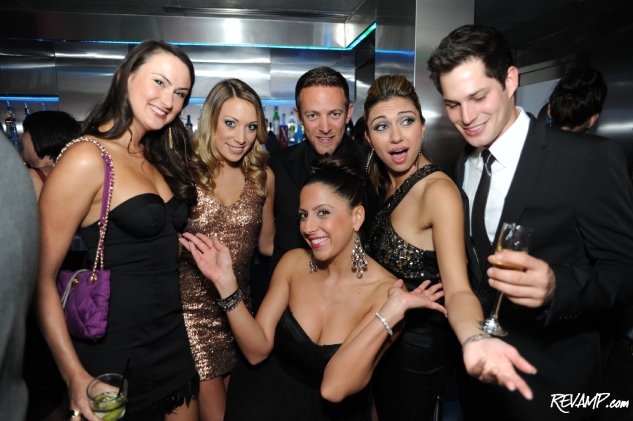 For Washingtonians, this meant that the
Rock the Vote
organization was the lucky recipient of such largess – helped in no small part by the philanthropically and socially minded folks at
Gibson Guitar
– with proceeds helping the non-profit further its mission of educating and registering millions of young Americans.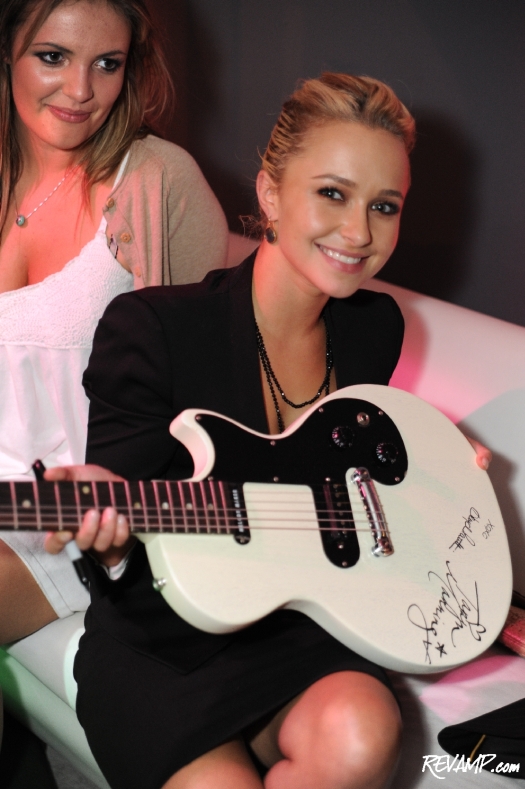 "We are thrilled to be partnering with Lima Lounge and thankful for their support as we head into a presidential election year where our work is as important as ever," said
Chrissy Faessen
, VP Marketing & Communications, Rock the Vote.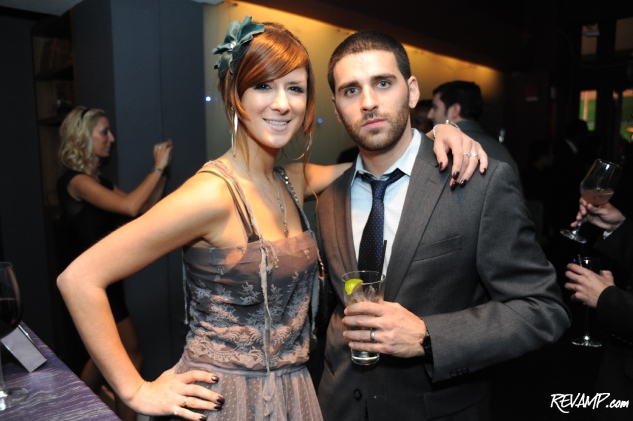 Jules Verne
would surely have been proud…