DUPONT CIRCLE --
Sometimes when restaurants expand, they lose some of the charm that made them so popular to begin with. But not at Dupont Circle-adjacent
Hank's Oyster Bar
.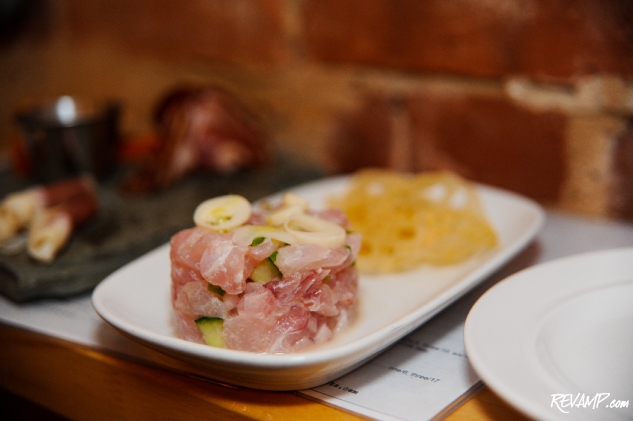 Despite having effectively doubled its seating capacity this summer thanks to a newly unveiled lounge layout, the award-winning restaurant has stayed true to its roots in terms of both interior design and menu.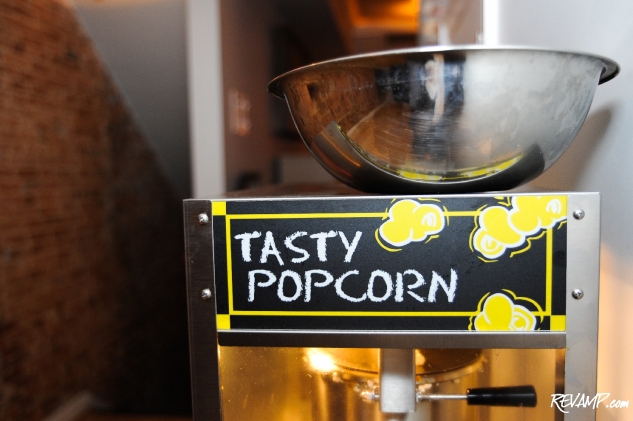 A combination of four distinct spaces, including a bar area, charcuterie room, cocktail den, and private dining room, the new space honors the location's original simplicity and lack of pretense, with the right balance of relaxing nautical hues and svelte coziness. The interior refresh comes courtesy of D.C.-based
O'Neill Studios
(the same team behind equally innovative interiors at
SAX
and
Lincoln
).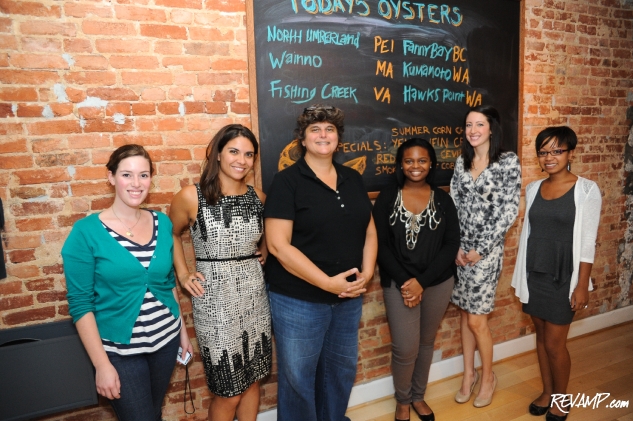 Chef and owner Jamie Leeds stands flanked by various D.C. food writers.
One thing that hasn't changed much, however, is Owner/Chef
Jamie Leeds'
beloved menu. Fresh oysters and clams on the half shell are still readily accessible, along with ice bar staples like seafood ceviche and shrimp cocktail. Cheese plates, charcuterie platters, calamari, short ribs, popcorn shrimp, pork shanks, lobster rolls, steaks, and fried chicken all round things out, thereby ensuring that anyone can easily find a favorite dish.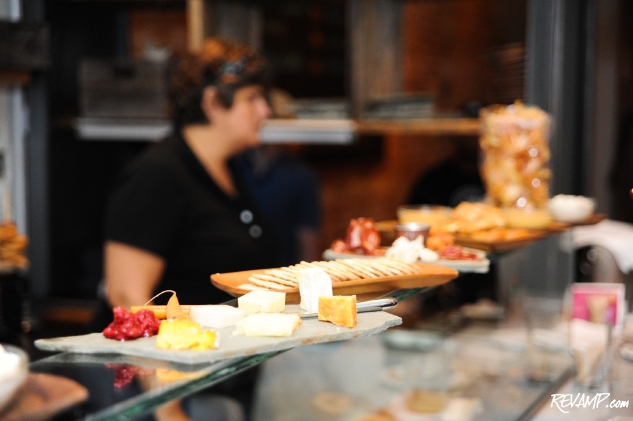 And while Hank's has plenty of beer on-tap (or by the bottle) in keeping with its image as a comfortable neighborhood haunt, regulars can also expand their thirsty palates beyond the usual by sampling from bar manager Dana Mosbarger curated cocktail menu.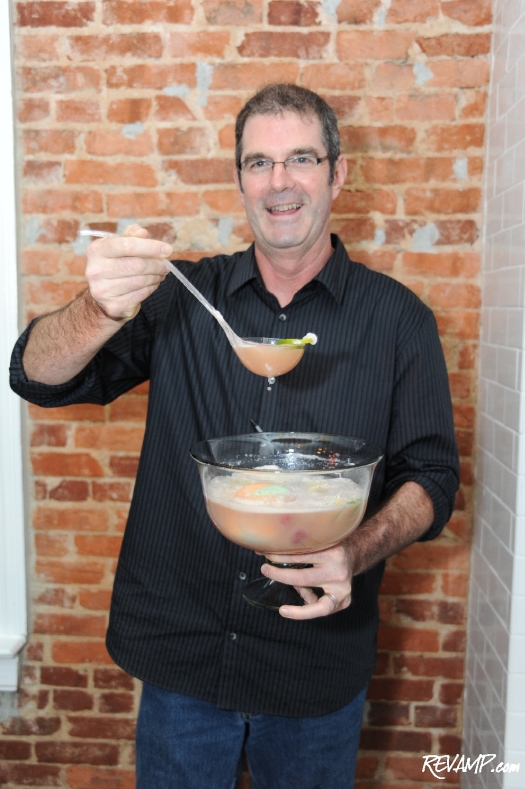 Hank's bar manager Dana Mosbarger ladles-up a wicked camp punch!
Aw SHUCKs…
Tags:
Hank's Oyster Bar (Dupont Circle)