Washingtonian Style Setters Get 'Lost' At A Stylish Supper!
By
Daniel Swartz
on
September 15, 2011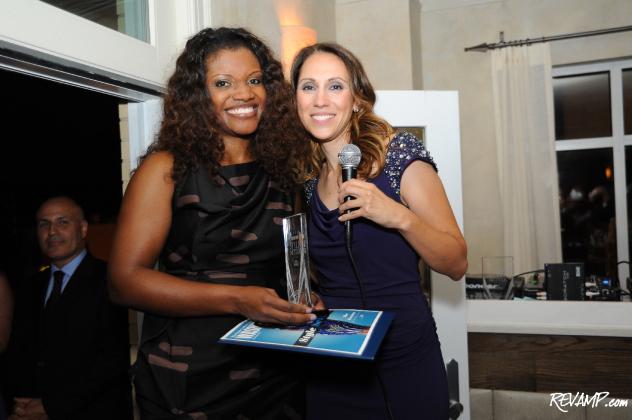 2011 Style Setter Honoree Aba Kwawu and Washingtonian Fashion Editor Jill Hudson Neal.
Be sure to check out all
85
of our photographs from this event
HERE
!
The Guest List:
Aba Bonney Kwawu
,
Adrian Loving
, Allison Prescott:
1 | 2
,
Allison Priebe Brooks
,
Annie Perezchica
,
Ashley A. Mason-Greene
,
Ashley Arias
, Barbara D. Martin:
1 | 2 | 3 | 4
,
Brittany Garrison
,
Christina Sevilla
, Dannia Hakki:
1 | 2 | 3
,
Felipe Garza
,
Hiba Hakki
, Jayne Sandman:
1 | 2 | 3
,
Jen Spatz Martin
,
Jessica Gibson
, Jill Hudson Neal:
1 | 2 | 3
,
John Schriffen
,
Kaitlyn Ferrara
,
Kara Manos
,
Kate Glassman Bennett
,
Kate Michael
,
Keeler Yahaira
,
Kristin Guiter
,
Lara Schriffen
,
Liberty Jones
,
Lindley Thornburg
,
Lynda Erkiletian
,
Mark Drapeau
, Mark Ein:
1 | 2
, Matt Landsberg:
1 | 2 | 3
, Monica Calabi:
1 | 2
,
Nicholas Stefanelli
,
Peter Cherukuri
,
Rachel Cothran
,
Rich Vasey
,
Sarah Catanzaro
,
Sarah Catanzaro
,
Shannon Marie Cusello
,
Sondra Ortagus
,
Susan Lacz
,
Sylvia Catherine
, Tiffany Carter:
1 | 2
,
Todd Flournoy
,
Toni Henderson
,
Victoria Michael
U STREET --
With
Fashion's Night Out
, an
Armani runway show
, and the
launch party for
Rag & Bone
's Georgetown store all having occurred in just the last few days, the month of September clearly doesn't suffer from a shortage of stylish events in the District.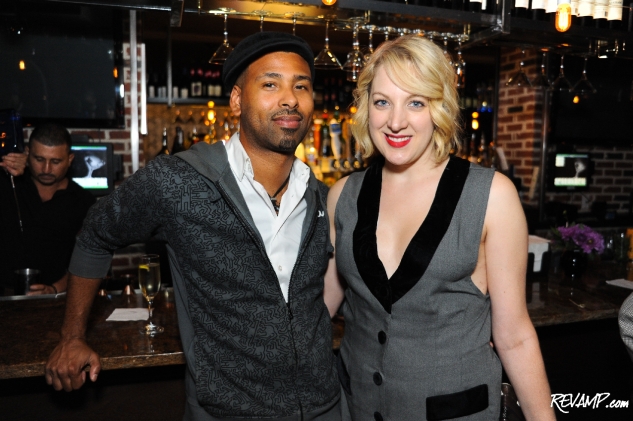 And Wednesday evening,
Washingtonian
magazine joined the party with a fashionable fete of its own, honoring a handful of the city's best dressed residents.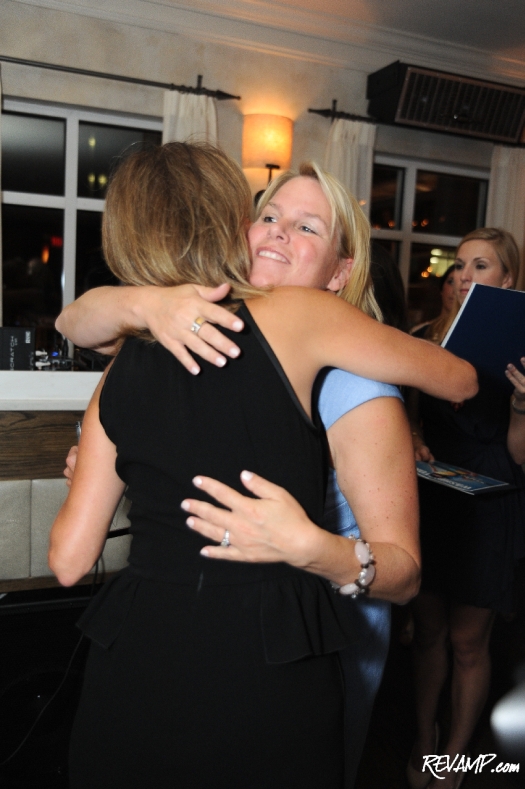 Style Setter Gail MacKinnon gives a warm hug to Washingtonian President and Publisher Catherine Merrill Williams.
A celebration timed to coincide with the publication's release of its annual list of "Style Setters" in the September issue, yesterday's bash saw well over a hundred of the city's sartorial trendsetters fill both floors of the U Street Corridor's popular
Lost Society
restaurant and bar.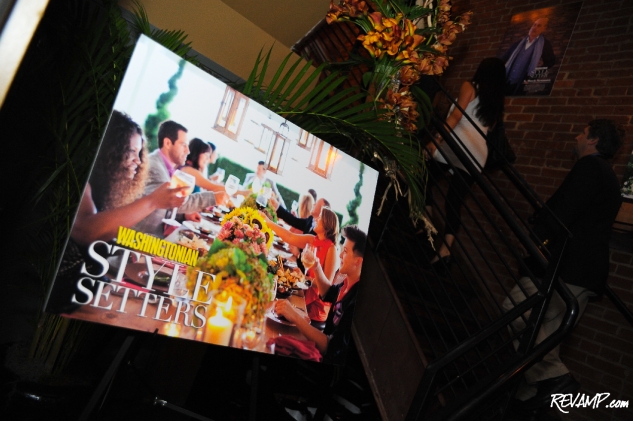 Climbing the stairs to the venue's second and third floors, guests were free to admire oversized photograph prints from
Washingtonian
's corresponding photo shoot, which featured thirteen of D.C.'s most stylish (a complete list of honorees can be found below).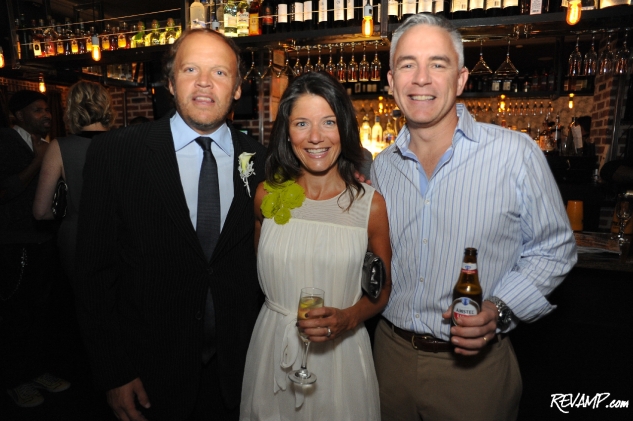 Style Setter honoree Mark Ein (pictured left) and friends.
Chilled glasses of champagne and the evening's signature cocktail, a St-Germain/Champagne blend, were liberally doled out, as Lost Society's efficient wait staff mingled about with platters piled high with both sweet and savory treats (think bites of chicken and waffles, crispy pork belly, and seasonal tarts).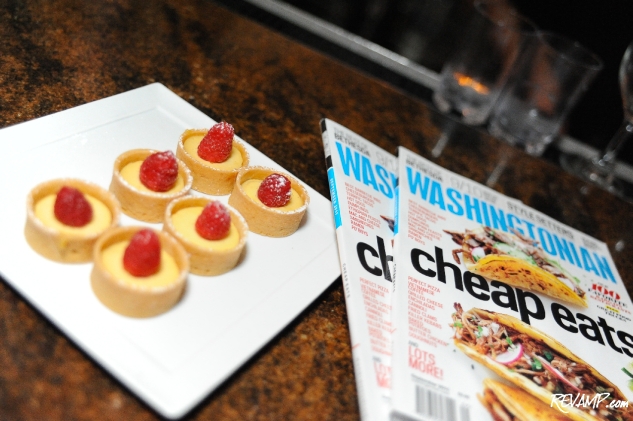 While the people watching alone could easily have kept the crowd entertained for the full length of the evening, the highlight of yesterday's event nevertheless had to be the awards ceremony itself.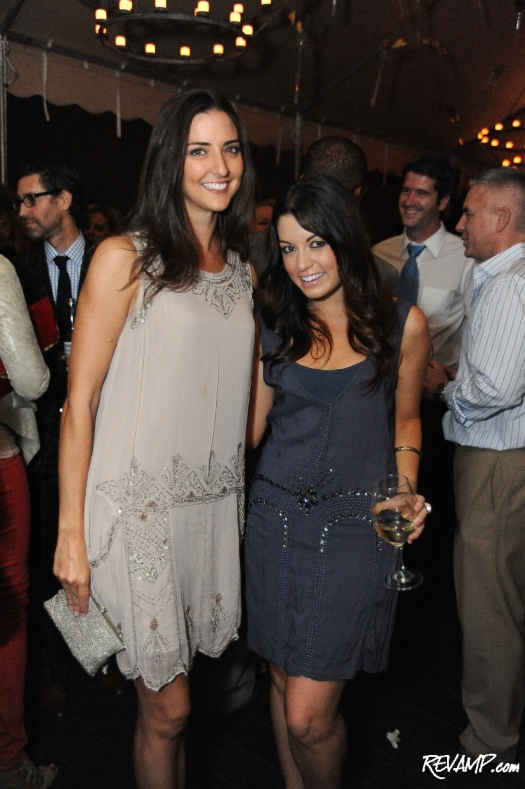 KStreetKate's Kate Michael and ThreeLockharts PR's Brittany Garrison.
Pairing personal anecdotes about each honoree with the occasional joke,
Washingtonian
President and Publisher
Catherine Merrill Williams
and Fashion Editor
Jill Hudson Neal
graciously introduced the magazine's best dressed list for 2011 and thanked everyone for coming.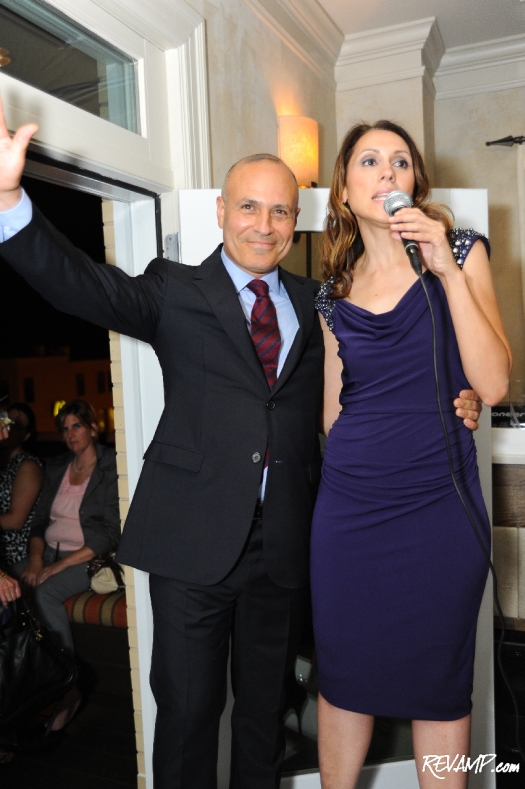 Style Setter A. Mark Neuman and Washingtonian Fashion Editor Jill Hudson Neal.
Guests were then given free range over both the lower dining area and upstairs bar (although the outdoor patio was clearly the most popular spot of the night), where they remained engulfed in witty conversation well past midnight.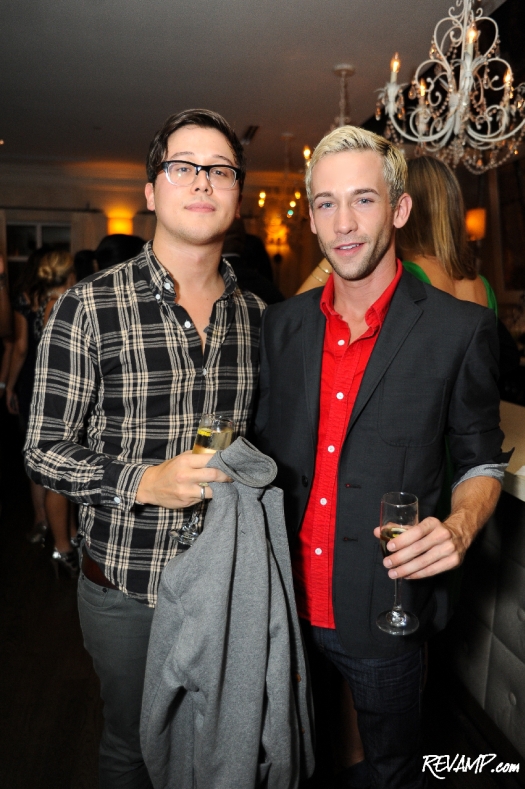 Style Setter Nathan Chin (pictured left) and friend.
An affair to remember indeed… Congratulations to
Washingtonian
and to all of the honorees!
Washingtonian's 2011 Style Setters
Kat Bangs: The sommelier fantastique at the top-rated KOMI restaurant.


Jonathan Capehart: A member of The Washington Post's editorial board and an opinion writer for the newspaper, in addition to guest commenting on a variety of MSNBC dayside programs.


Nathan Chin: A product consultant at online event management software firm Cvent by day and one of the behind-the-scenes guys at the (somewhat) D.C.-based Wolf vs. Goat fashion label.


Mark Ein: The founder and CEO of local tech investment shop Venturehouse Group, as well as the owner of the (undefeated in 2011) Washington Kastles tennis team.


Gwen Moore Holliday: A Vice President at full-service public and government affairs shop DCI Group who counsels corporate clients on government and public relations strategies.


Terrence Jones: The President and CEO of the Wolf Trap Foundation for the Performing Arts since 1996, 'Terre' is responsible for the organization's $28+ million budget and more than 270 performances each year.


Deborah Kalkstein: The longtime owner of Cady's Alley-based contemporary furnishing store Contemporaria, Kalkstein also recently opened the District's first outpost of renown Italian design shop Alessi.


Aba Kwawu: The fashion, design, and luxury lifestyle PR wunderkind behind the eponymous Aba Agency, Kwawu's influence stretches from Tysons Galleria to the prized shops of Georgetown and everywhere in between, including helping produce the always sold-out annual Fashion for Paws runway show benefiting the Washington Humane Society.


Susan Lacz: The CEO and owner of Ridgewells Catering, one of D.C.'s largest and most innovative caterers, Lacz's army of chefs, events planners, and waitstaff are responsible for some of the city's most talked-about (and tastiest) celebrations.


Gail MacKinnon: A Georgetown graduate with a long career at top government relations posts at Viacom, CBS, and the National Cable & Telecommunications Association, MacKinnon now serves as Executive Vice President and Chief Government Relations Officer for Time Warner Cable, the country's second-largest cable operator.


A. Mark Neuman: Counselor for International Trade and Global Strategies at Limited Brands, the parent company of the Victoria's Secret and Bath & Body Works brands, Neuman's current focus hinges upon helping African countries develop their respective cotton sectors.


Nick Stefanelli: A Maryland native and a graduate of L'Academie de Cuisine in Gaithersburg, Stefanelli is the talented young Executive Chef at Washington restaurateur Ashok Bajaj's Bibiana Osteria-Enoteca.


Jason Van Buren: After beginning his career as a Special Assistant to U.S. Secretary of Energy Spencer Abraham during President George W. Bush's first administration, Van Buren joined his boss in the private sector at The Abraham Group, an international strategic consulting firm.


Be sure to check out all
85
of our photographs from this event
HERE
!