NORTHWEST --
While Washingtonians this week might have felt like they were living in an all-too-real water world of their own, inside the venerated halls of
The Phillips Collection
a different sort of boating party was taking shape.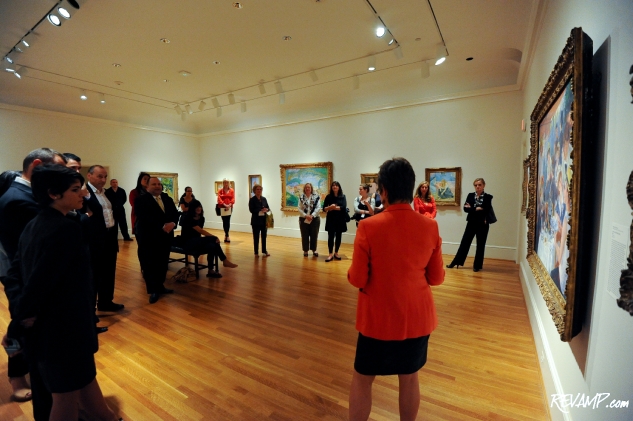 Indeed, from now until December 31st, 2011, renown French impressionist
Pierre-Auguste Renoir
's painting,
Luncheon of the Boating Party
, will take center stage at the museum in its own dedicated exhibit, as part of the Phillips' year-long celebration recognizing its 90th anniversary.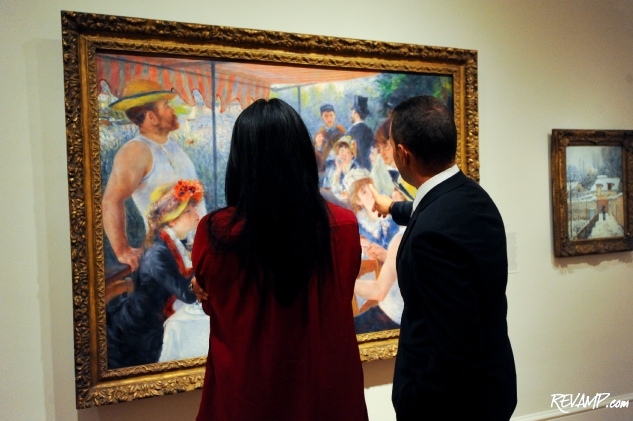 Hanging in its original location inside museum founder
Duncan Phillips
former home (now a subsection of The Phillips Collection space), Renoir's masterpiece will be surrounded by other equally prized works of art, collected during the museum's first decade, from the likes of Monet, van Gogh, and Cezanne.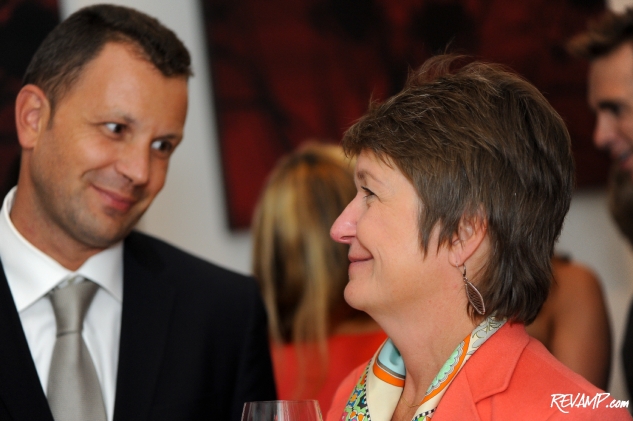 Sofitel GM Pierre-Louis Renou and Phillips Director Dorothy Kosinski.
Not to limit art appreciation to the gift of sight, however, The Phillips Collection has also partnered with the
Sofitel Washington, D.C. at Lafayette Square
on an equally impressive culinary showcase.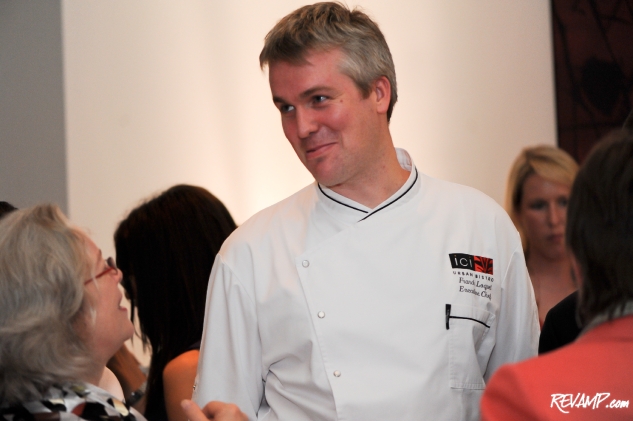 iCi Urban Bistro Chef Franck Loquet.
For the month of September, the bastion of French hospitality will be offering a series of prix fixe tasting menus, inspired by
Luncheon of the Boating Party
, at its highly regarded
iCi Urban Bistro
.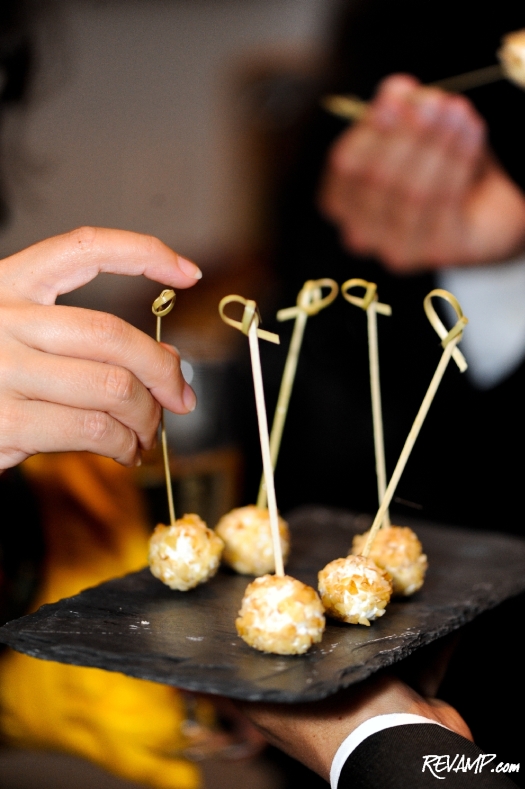 Skewers of lightly toasted goat cheese topped with a honey glaze drizzle.
Borrowing from the painting's festive atmosphere, Chef
Franck Loquet
has created a series of both lunch and dinner dishes infused with a similar amount of "joie de vie". Think Vichyssoise with crispy leeks, a hefty Charcuterie board full of sausages, country pates, and sliced prosciutto, Coq au vin with wild mushroom risotto, and freshly torched bowls of crème brûlée.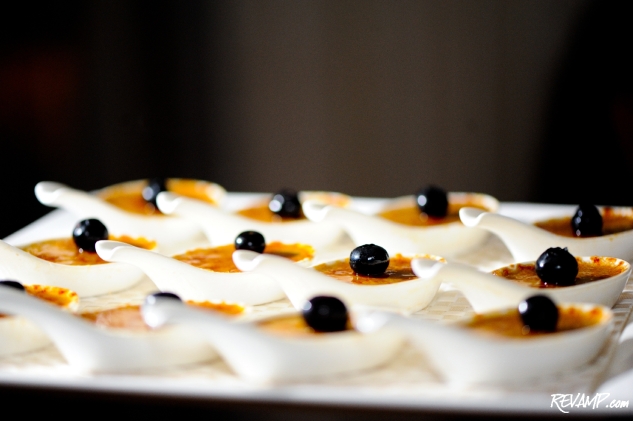 Bites of freshly torched crème brûlée.
"We're excited by the opportunity to create a link between the visual and culinary arts and to celebrate French culture in an innovative and delicious way," said Phillips Director
Dorothy Kosinski
.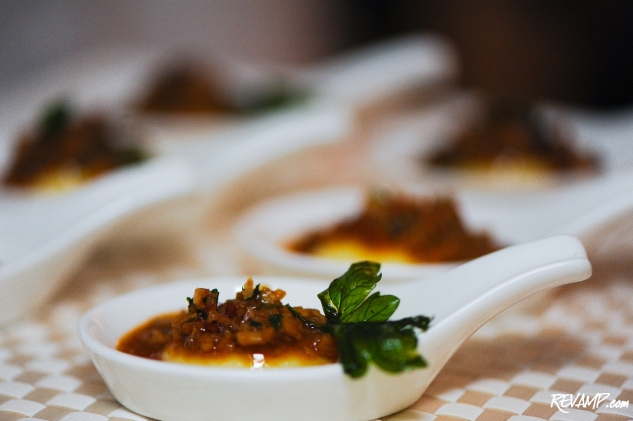 Savory spoons of Coq au vin.
Bon appétit mes artistes!
Tags:
Sofitel Washington DC Lafayette Square
The Phillips Collection