DUPONT CIRCLE --
While D.C. residents might not quite be able to perform a well-timed can-can dance, Nicole Kidman herself would be quite at home inside
Dirty Bar
's Moulin Rouge-inspired interior.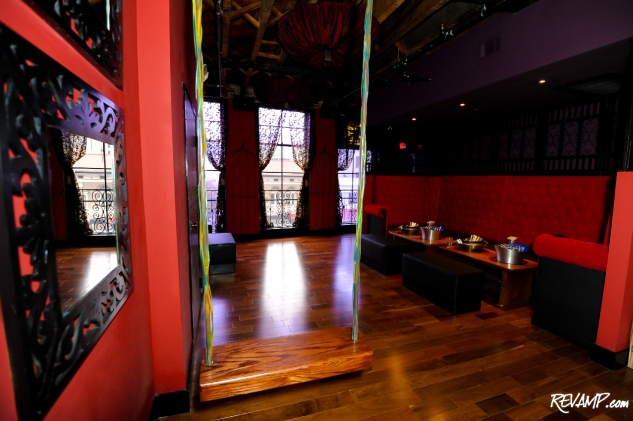 Swing, swing...
The latest addition to the
Michael Romeo Group
portfolio of restaurants, bars, and clubs (which also includes Midtown, Tattoo Bar, FUR, and Lotus Lounge), Dirty Bar sits atop Romeo's already popular
Dirty Martini
restaurant and lounge in Dupont Circle.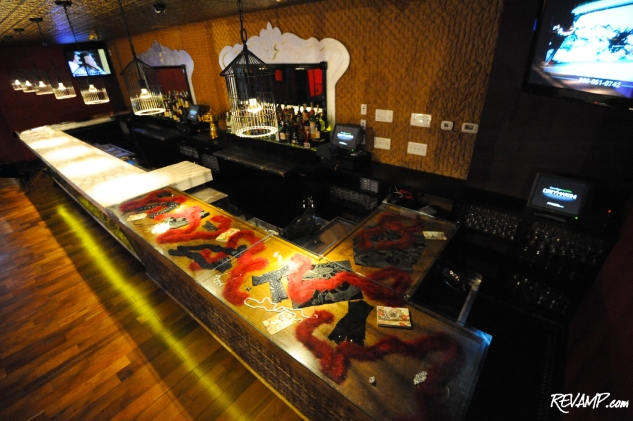 A self-described "pleasure palace" that transports patrons back to Europe's Belle Époque with its sexy red interior, feathered bar, and gilded ceiling, the third story venue is designed as the final piece of the "Dirty puzzle." It's a place where Washingtonians, refreshed after a luxurious meal and/or happy hour below, can escape into the late night hours for intimate cocktails and conversation, all the while sipping on tasty libations of one form or another.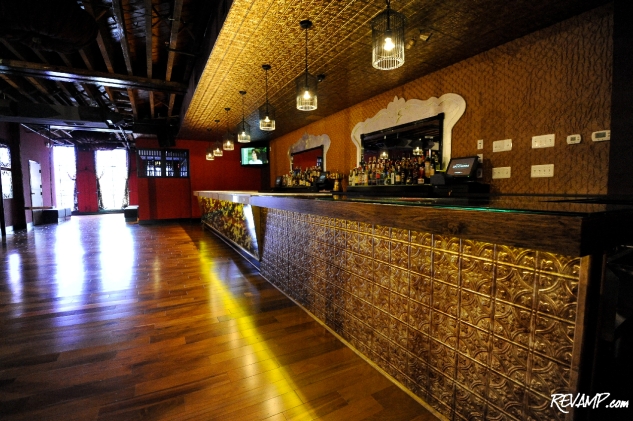 Gilded walls and ceilings add a luxurious touch.
Indeed, Dirty Martini customers have but to show a copy of their dinner receipt in order to gain swift admission to the intrigue above (sans cover charge, of course).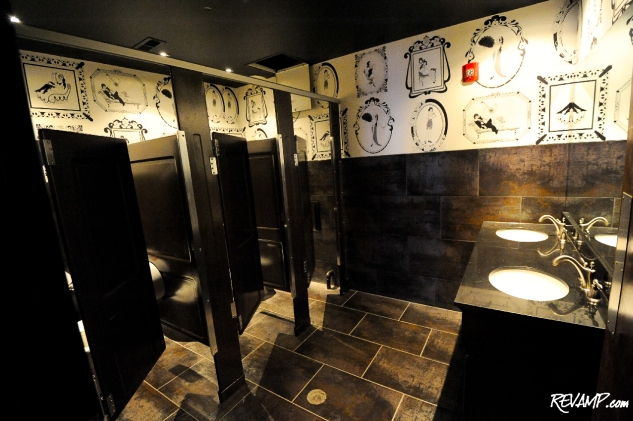 Women's restroom.
For those simply looking to experience Dirty Bar a la carte, admission to the well-appointed venue can be gained via a private entrance next to Dirty Martini's patio area. Once inside, guests are invited to make their way past the burlesque dancers on the swing and inside the larger-than-life birdcage, to either the inside or outside bar areas.
A customized and heated canopy currently still under construction will ensure that Dirty Bar's outdoor patio, which is thoughtfully tucked away from the hustle and bustle of Connecticut Avenue, remains open throughout the year.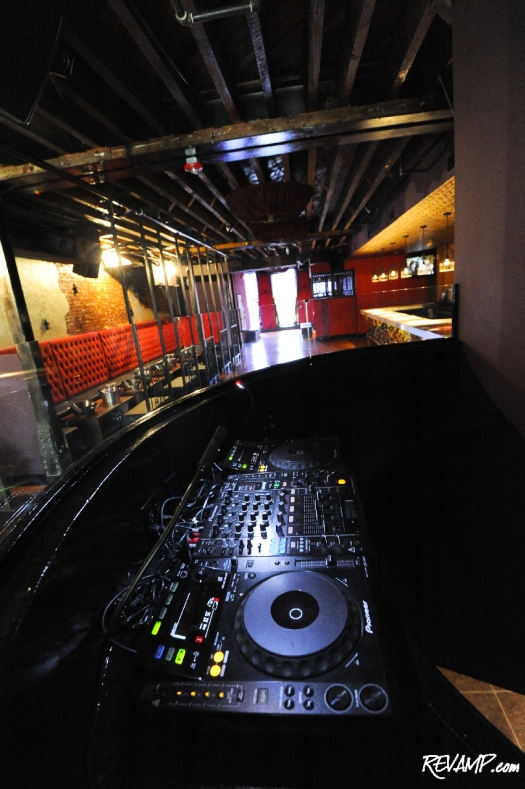 DJ Booth.
"We've created something the city has never seen before," said Romeo. "I wanted to do something different; not the typical D.C. club."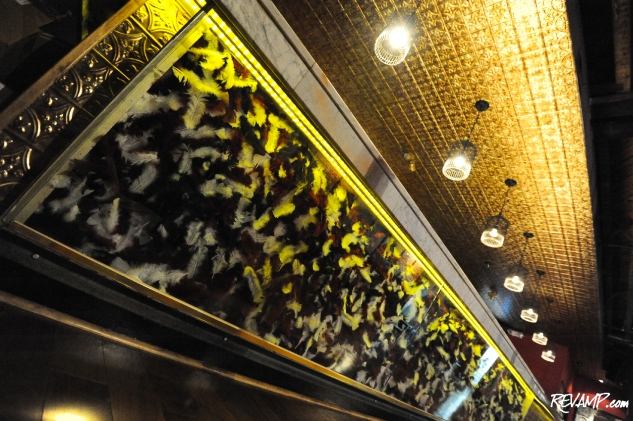 Feather-adorned bar.
(Dirty) Parisian nightlife awaits…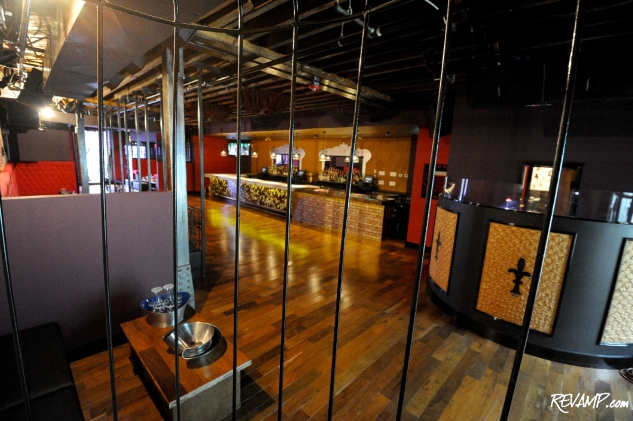 The view from inside the birdcage.