FRIENDSHIP HEIGHTS --
Neiman Marcus of Mazza Gallerie
hosted its much anticipated Fall 'beauty and bloggers' event where lucky beauty buffs circled and swirled among the latest and greatest products from make-up and skincare icons, including Bobbi Brown, Cartier, Lancome, Amore Pacific, and Kate Somerville, just to name a few.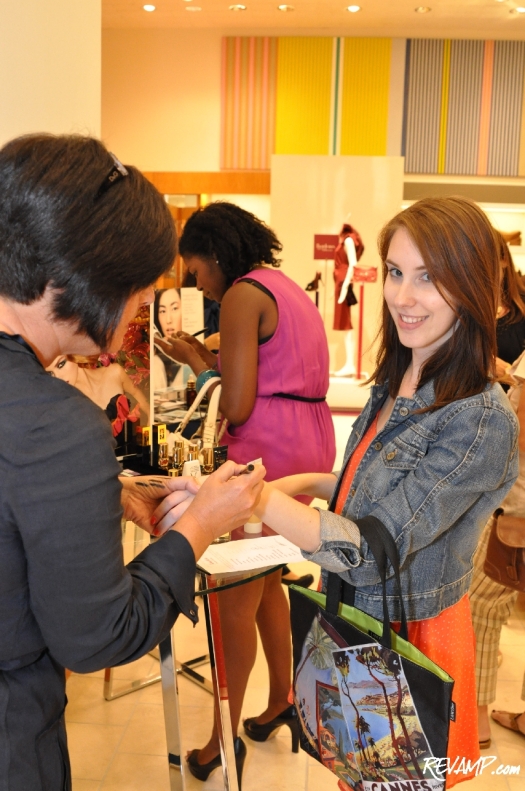 With
Bobbi Brown
being inspired by the dusty, earthy colors of Morocco and Yves Saint Laurent by the classic black tuxedo, and still La Prairie by the notion that "magical things happen at night", it is no surprise that the technologies and colors were all over the map this season. From four shades of black to endless colors of red, the lips and eyes are as bold as ever.
With
Dior
claiming that our face comes in contact with nearly 7 billion toxins, how can we not be sold on their detoxifying face cream? And
Prada
, better known for its classic clothing line, broke the mold and lit up the night with its "Prada Candy" perfume that overdoes one in caramel but dries soft and sexy.
If
Yves Saint Laurent
was the man of the evening with its classic tuxedo inspiration and extreme blacks, then
Cartier
was the woman with its strikingly feminine lily perfume "Baiser Vole", which translates to "stolen kiss" and sat on my skin just as delicate as you would imagine a lily to be.
Sisley
and
Amore Pacific
, although different in demographic and technologies, both were most impressive with the minimal amount of product needed to get results. Not only does an application require a smaller amount, but it also works faster!
Kate Somerville
, a personal favorite, wowed with a Dermal Quench Facial that promises to de-puff and get you "Hollywood Ready" for any special occasion.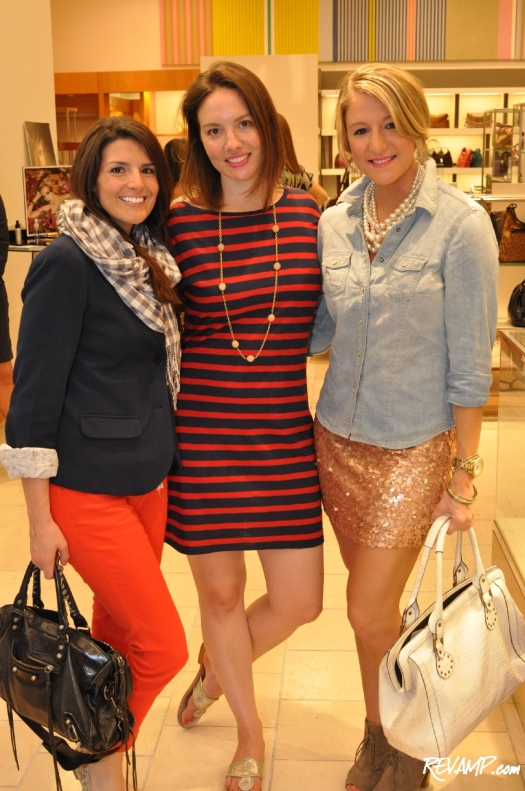 And in keeping with the philanthropic DC mentality, many of the glamour conglomerates are giving back.
Lancome
will donate $7 from every bottle of "Genifique" to
St. Jude Children's Research Hospital
and
La Prairie
will donate 10% of its proceeds from its new Advanced Marine Biology Collection to the
Ocean Futures Society
.
The crème de la crème of the night was not only the products, but the guests as well. Lucky invites went to
Capitol File
's
Kara Manos
, as well as
Project Beltway
's
Rachel Cothran
,
FFJD
's
Meredith Fineman
,
So Much to Smile About
's
Liz Fassbender
,
K Street Kate
's
Kate Michael
,
Pamela's Punch
's
Whitney Stringer
, and many other well-known D.C. media types.
Guests walked away with overflowing gift bags holding samples, gift certificates, and promises to an even prettier tomorrow!