NORTHWEST --
In a gesture that surely would have even had Honest Abe himself performing a
pas de deux
,
Lincoln Restaurant welcomed dozens of
The Washington Ballet
's (TWB) younger supporters into its two 'handcrafted' rear dining rooms, for a special fundraising happy hour event yesterday evening.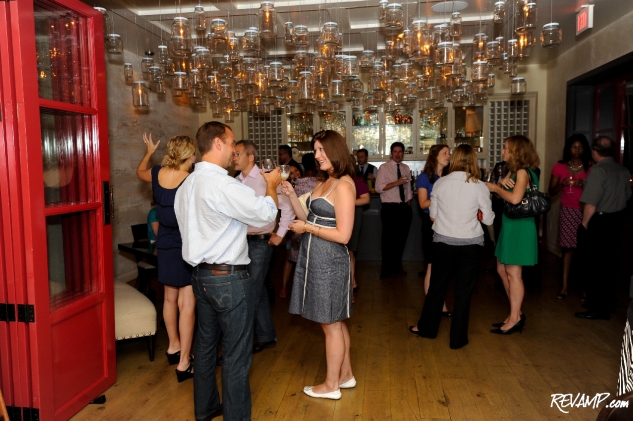 Members of TWB's
Jete Society
sipped on the inviting venue's carefully curated cocktails, including a particularly popular Pisco Sour drink special, while sampling from porcelain platters brimming with complimentary small bites – all the while mingling with like-minded dance devotees.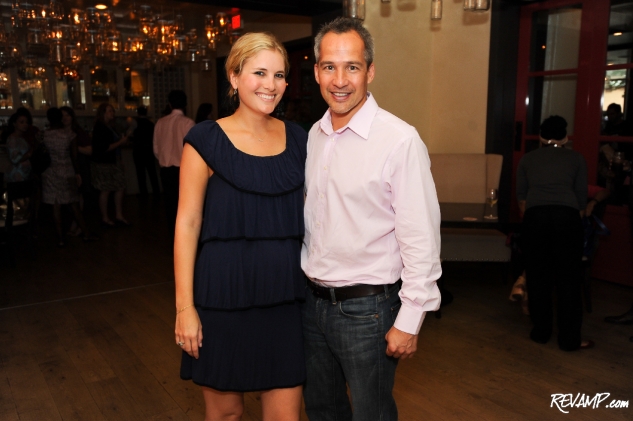 Jete Society Dance Party co-chairs Ashley Taylor and Winston Bao Lord.
Jete Society Dance Party co-chairs
Ashley Taylor
and
Winston Bao Lord
were but two of the attendees spotted in the lively crowd, which also counted Lincoln owner
Alan Popovsky
and Events Coordinator
Jeanhee Kim
.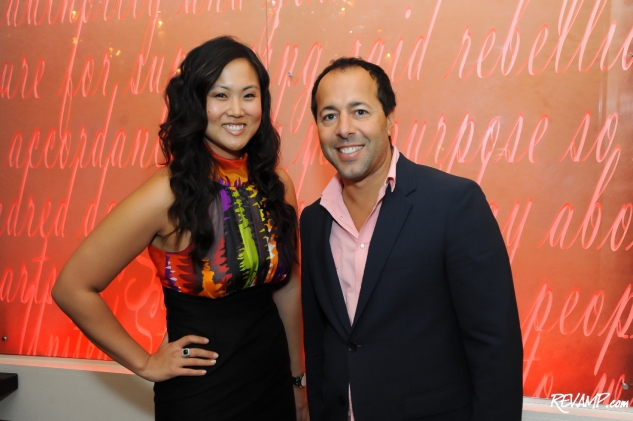 Lincoln's Alan Popovsky and Jeanhee Kim.
A group of young professionals dedicated to advancing the mission of The Washington Ballet by supporting its fundraising goals and catalyzing interest in and support for its programs and productions, the Jete Society holds various fundraising events throughout the year.
Tickets for TWB's next show,
The Great Gatsby
, go on sale on September 11th for a November 2nd-6th run.