Constantine Maroulis and Elicia MacKenzie steal a scene together in 'Rock Of Ages'.
NORTHWEST --
Ain't lookin' for nothin' but a good time / And it don't get better than this
. Or so goes the chorus to glam metal band Poison's "Nothing But A Good Time", that also, rather appropriately, happens to serve as one of the opening numbers to the Tony Award-nominated musical, 'Rock Of Ages', which kicked-off a limited two-week run at the
National Theatre
on Tuesday night.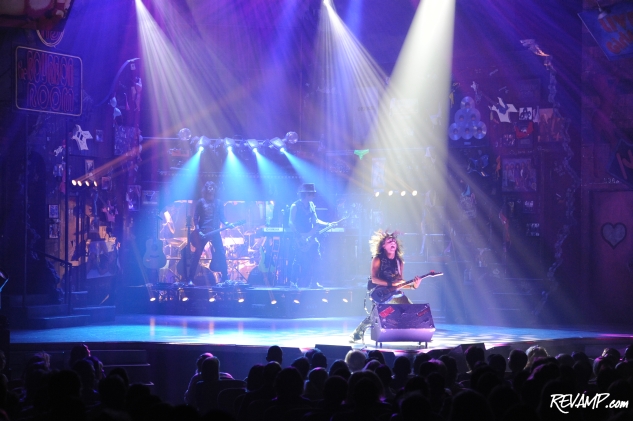 The first national tour for the smash-hit musical, the limited D.C. engagement (closing night is July 24th) sees
Constantine Maroulis
reprise his acclaimed Broadway performance in the title male role. A longtime favorite of
American Idol
fans, Maroulis came to national attention when he made it to the Top 6 semi-finalist round during the fourth season of the show.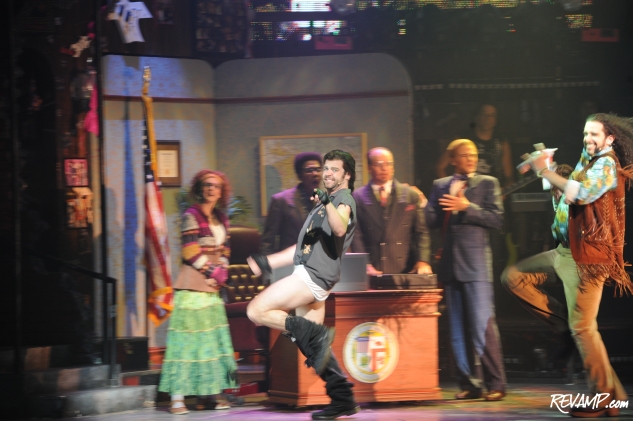 Narrator Lonny (Patrick Lewallen) often breaks the "fourth wall" in addressing the audience and serves as a constant comedic foil.
Based on a book by
Chris D'Arienzo
, 'Rock Of Ages' tells the story of star-crossed lovers Drew Boley (Maroulis) and Sherrie Christian (played by Canadian actress
Elicia MacKenzie
) using 1987 Hollywood as the backdrop. Drew and Sherrie are both struggling to make-it in Los Angeles (Drew as a busboy-turned-rocker and Sherrie as a waitress-turned-stripper) amidst a German developer team's quest to rid the Sunset Strip of the "sex, drugs and rock-n-roll" lifestyle.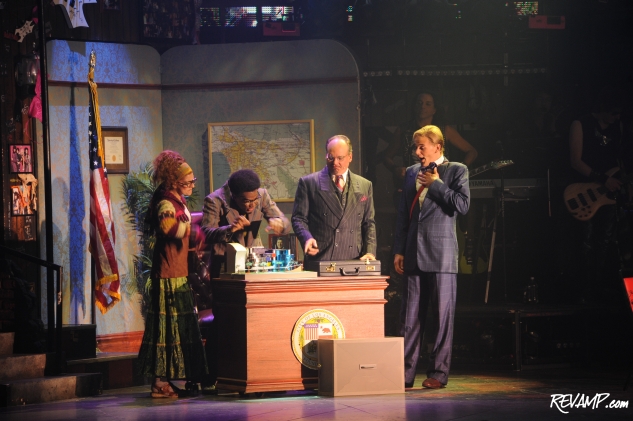 Prudish German developers attempt to tame the Sunset Strip.
All throughout, audience members are treated to dozens of classic '80s hits, such as Journey's "Don't Stop Believin'", Whitesnake's "Here I Go Again", and Starship's "We Built This City", among many, many others.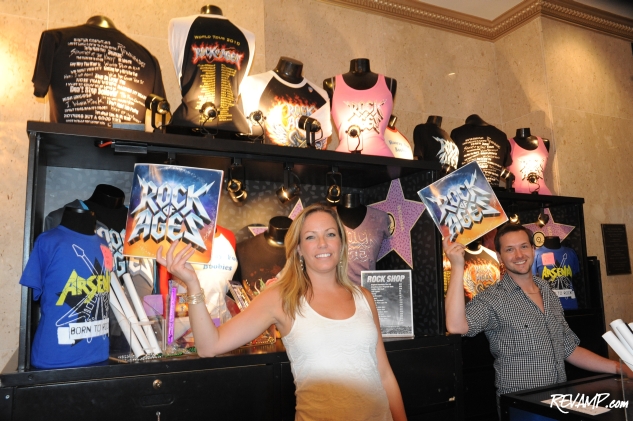 Official soundtrack? Don't mind if we do…
'Rock of Ages' is totally rad and a perfect summer escape! Tickets are available via
Telecharge
or at the National Theatre box office and start at $56.50.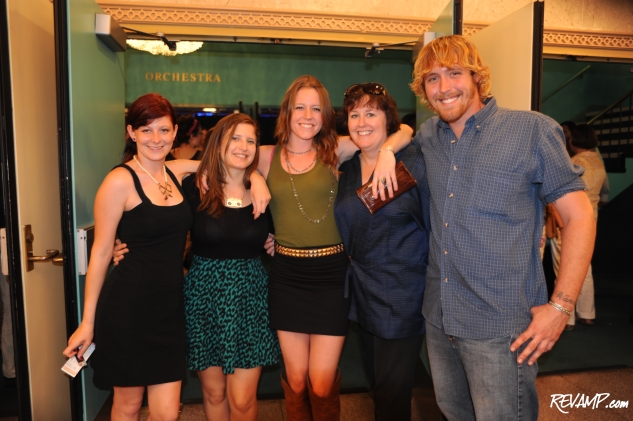 Rockin' ticketholders.