Georgetown Cupcake's Sophie LaMontagne and Katherine Kallinis flank best-selling author Candace Bushnell.
NORTHWEST --
Sex was on everyone's mind when a hundred or so VIPs gathered on the gorgeous rooftop of
The Avenue
building on Tuesday evening.
Sex And The City
that is, as event hostesses
Sophie LaMontagne
and
Katherine Kallinis
of
Georgetown Cupcake
, NBC4 news anchor
Eun Yang
, and
Veronica Valencia
(wife of the Mexican Ambassador to the USA) threw a guest list-only book party for best-selling author
Candace Bushnell
.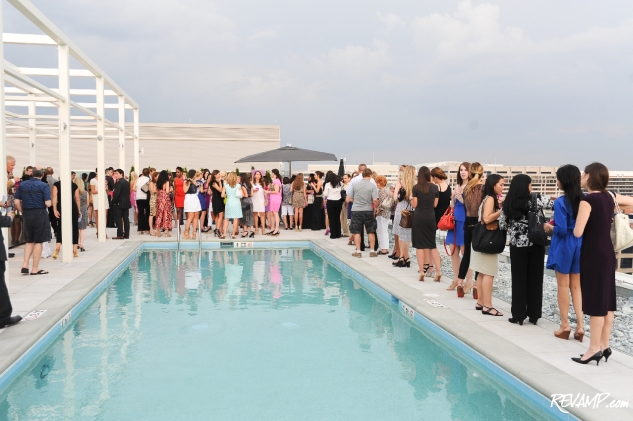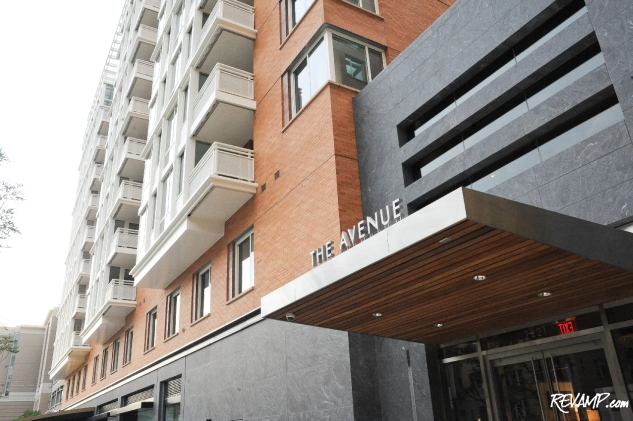 A celebration of the release of Bushnell's latest novel,
Summer And The City
(a continuation of the
Sex And The City
literary series), last night's gathering drew an impressive, albeit primarily female, number of the District's business and media movers and shakers.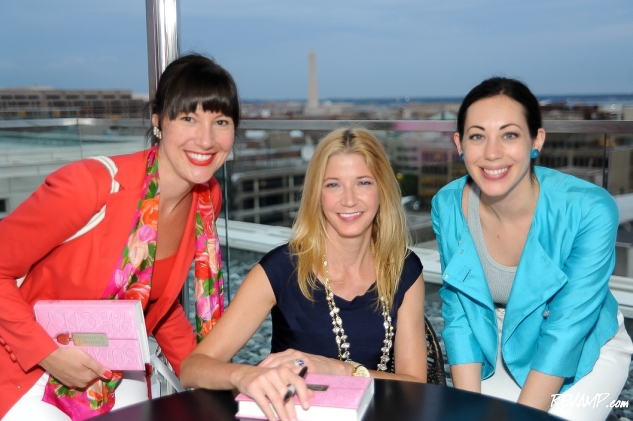 Kristin Guiter, Candace Bushnell, and Rachel Cothran.
In addition to the evening's signature attraction – a chance to meet and briefly speak with the creator of the much loved Carrie Bradshaw character – guests were treated to a complimentary 'Lipstick Bar' by Georgetown's
Nectar Skin Bar
, glasses of chilled wine, and, of course, plenty of cupcakes (each topped with a special fondant book cover).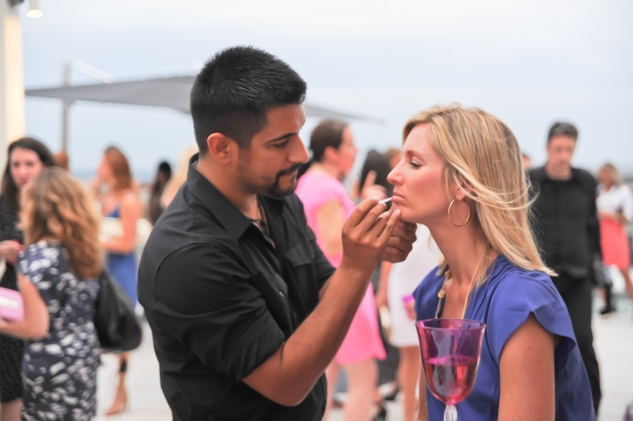 The Lipstick Bar courtesy of Nectar Skin Bar.
With the "Sex And The City" series being known as much for its appreciation of fashion and luxe living as, well, sex, the party wouldn't have been complete without a nod to D.C. style. More than rising to the occasion,
Neiman Marcus Mazza Gallerie
commandeered the interior of one of The Avenue's two-bedroom model units, outfitting it with fashions from the likes of Valentino, Oscar de la Renta, Christian Louboutin, and, of course, Manolo Blahnik.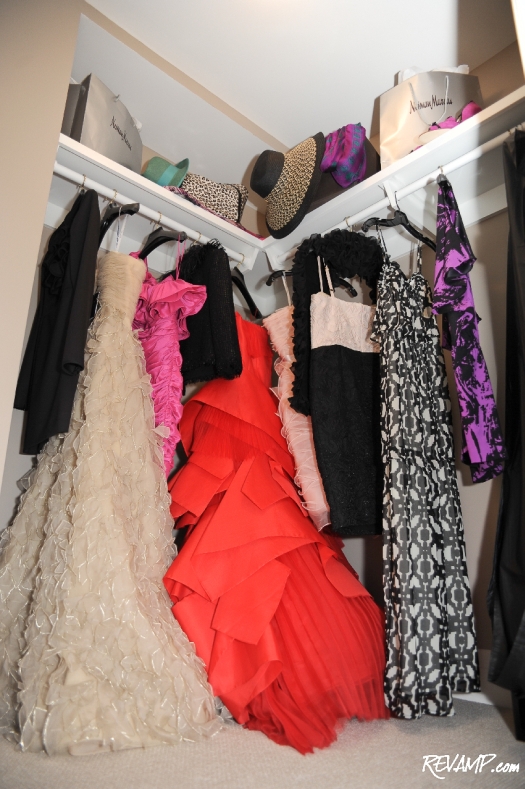 Neiman Marcus Mazza Gallerie's 'Carrie Closet'.
U Street Corridor home furnishing powerhouse
Room and Board
was also in attendance, providing one of their signature "
Bradshaw tables
" for the book signing. Modeled after Carrie Bradshaw's coffee table in the hit HBO TV series, the Bradshaw was designed to provide a fresh take on vintage furniture design.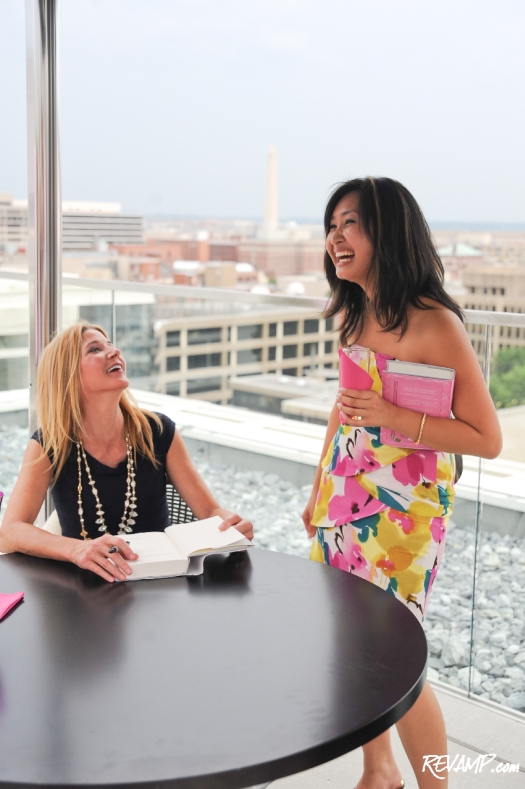 While all guests clearly went home happy, one lucky attendee (
Kathryn Rand
) will wake-up this morning with a particularly bright smile, as the winnner of a $500 Neiman Marcus Manolo Blahnik gift card, courtesy of Residences On The Avenue.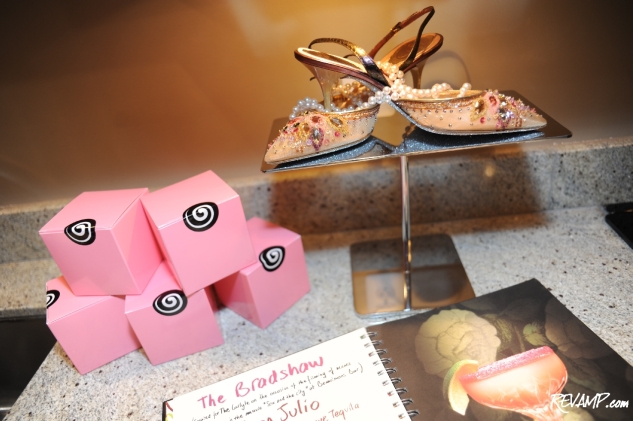 Carrie Bradshaw would most certainly approve.