NORTHWEST --
After serving as the opening act for rock legend
Paul McCartney
at FedEx Field during his last sold-out tour, it's safe to say that the DJ duo known as
Thievery Corporation
has cemented its place as one of the District's most successful recording artists.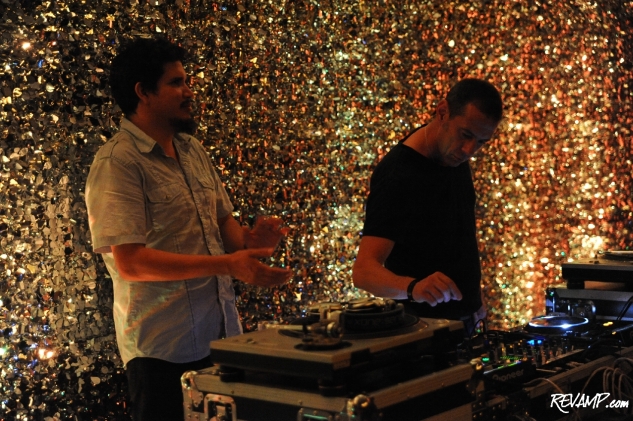 Thievery Corporation founders Rob Garza and Eric Hilton.
And Thursday evening,
Rob Garza
and
Eric Hilton
, the music group's founders, decided to say thank you to their Washington fans, with a free late night concert held inside the Great Room Ballroom at the
W Washington, D.C.
.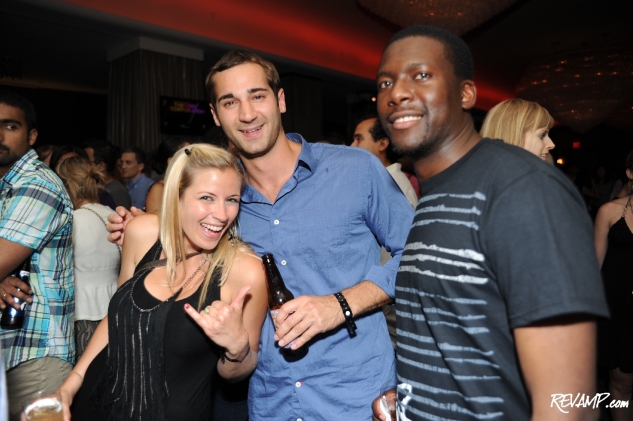 Aforementioned fans.
The latest and largest event in the ongoing series of complimentary cultural events (think music, fashion, and books) hosted by the hotel, last night's 'W Happenings' concert saw hundreds of hipsters, business executives, college students, and even the occasional government official join together for a three hour-long sold out musical journey.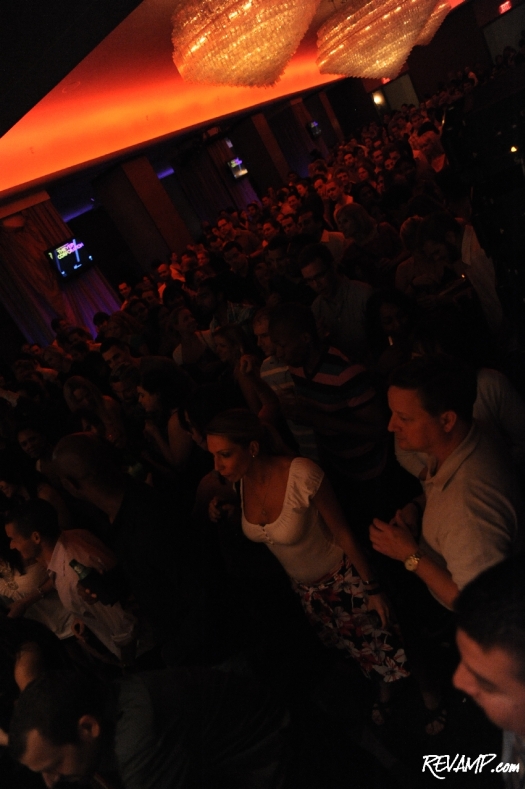 Co-hosted by the W Hotel,
ESL Music
(Thievery Corporation's record label), and the slightly overexposed (and recently
uncapped
)
Brightest Young Things
, the program kicked-off at 9:00p.m. with an opening acoustic performance by fellow Thievery members
Lou Lou
(vocals) and
Rob Myers
(guitar/sitar).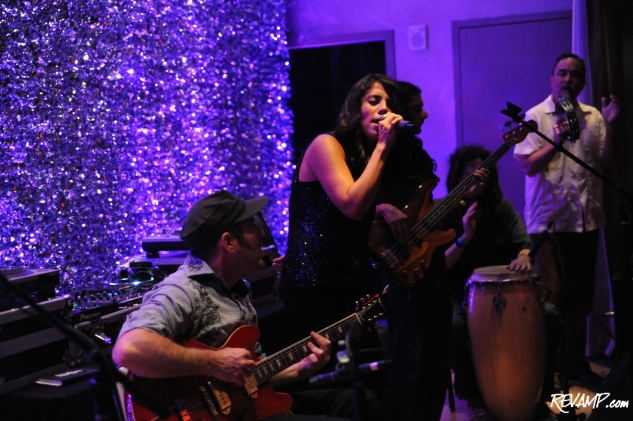 Lou Lou croons for the audience…
Since it was first founded more than 16 years ago, Thievery has grown exponentially and Garza and Hilton aren't shy about sometimes bringing out a 15-member live band with them at some performances.
Between songs, guests were invited to sample some of the hotel's premium cocktails, beer, and glasses of wine from a series of backlit bars that he been setup around the room.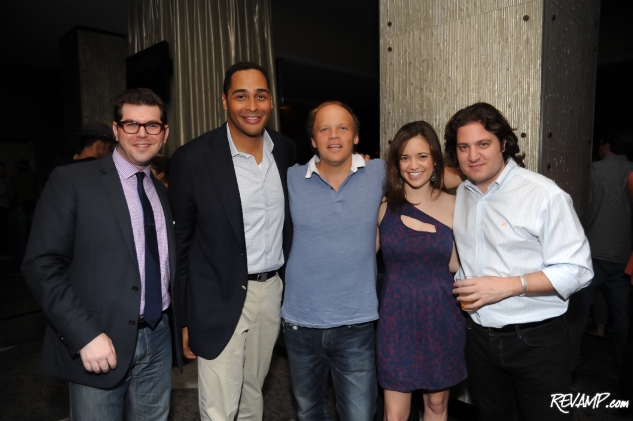 The founding "Thieves" then proceeded to take the stage just before 10:00p.m., encouraged by a barrage of applause. In a nod to their professionalism as artists, the duo spent a solid 10-minutes repositioning speakers and testing acoustics in order to ensure that concertgoers experienced the best possible sound during the show.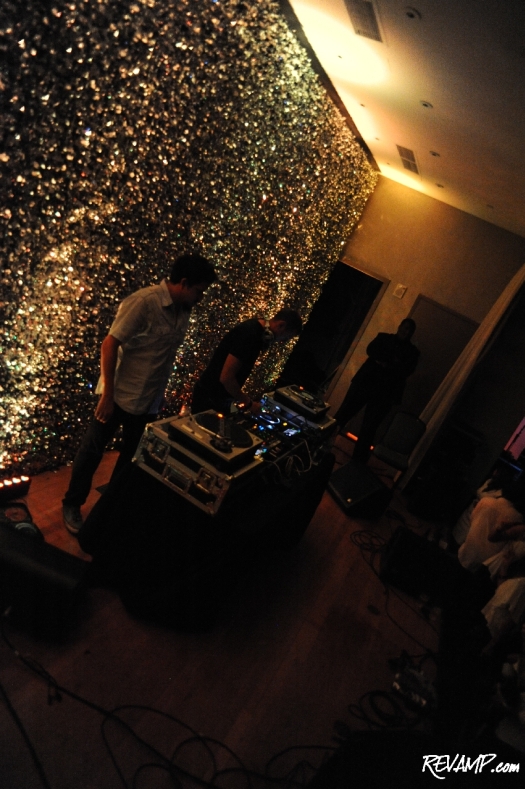 To catch a thief, apparently all you need is a room at the W Washington, D.C.!