NORTHWEST --
An engine for economic growth in any city, hospitality and tourism contribute roughly $400 million to the District's economy every year. As the owner and manager of the Washington Convention Center, RFK Stadium, the DC Armory, and Nationals Park, the Washington Convention and Sports Authority (WCSA) represented one of the driving forces in Washington behind such economic firepower.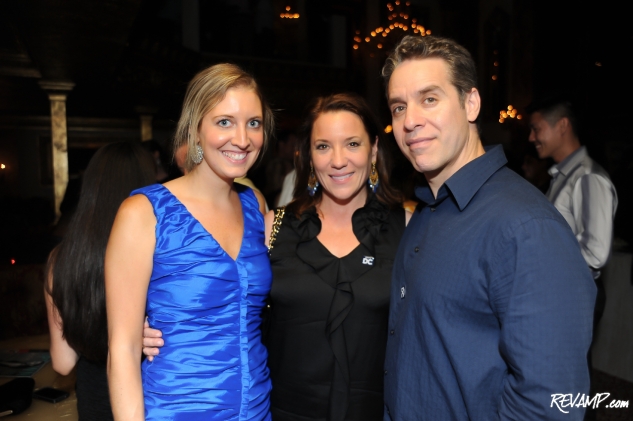 SAX's Andrea Szempruch, KSA's Kimball Stroud & famed D.C. cartoonist Nick Galifianakis.
However, every organization must remain nimble in order to remain relevant and the WCSA was no different. Acknowledging the diversity of the services the organization now provides – everything from facilities management to event promotion to sponsorship sales to security services – the company took on a new name and visual identity yesterday, adopting the simplified identity of 'Events DC'.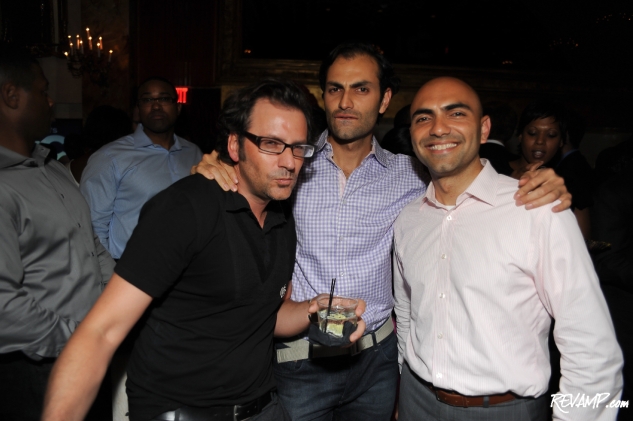 A serious crowd to be sure...
And while the official launch of the new Events DC name was made at the Washington Convention Center on Wednesday morning, the celebration was reserved for last night, as
Washington Life
and
UPTOWN
magazines co-hosted an exclusive party at the recently opened
SAX Restaurant & Lounge
.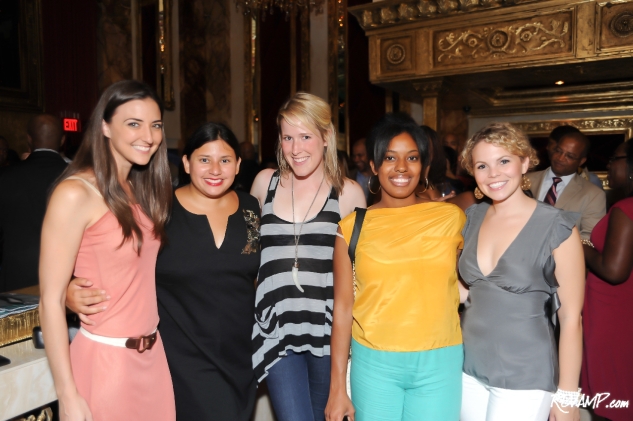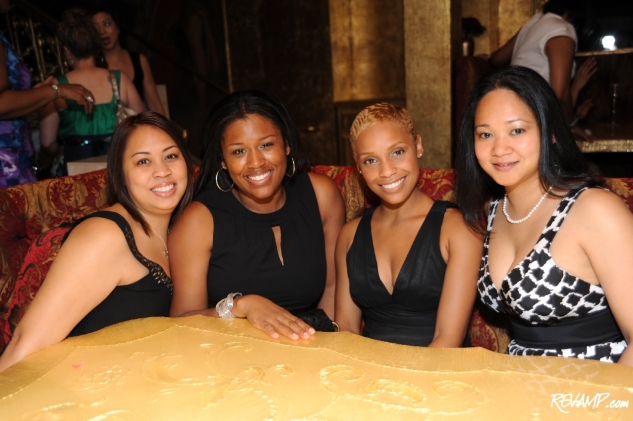 Requisite beautiful people…
Guests sipped from a complimentary assortment of champagne, wine, and specialty cocktails, including the aptly titled 'Events DC' (Grey Goose, Infused Serrano Pepper, Tangerine Juice, Fresh Lemon Juice & Agave Nectar), 'District' (Grey Goose, St. Germain, Dolin Blanc & Fresh Lemon Juice), and 'Star of the Show' (Grey Goose, Passion Fruit Hibiscus Habanero Wine & Fresh Lemon Juice), while corseted hostesses milled about with platters of tasty hors d'oeuvres.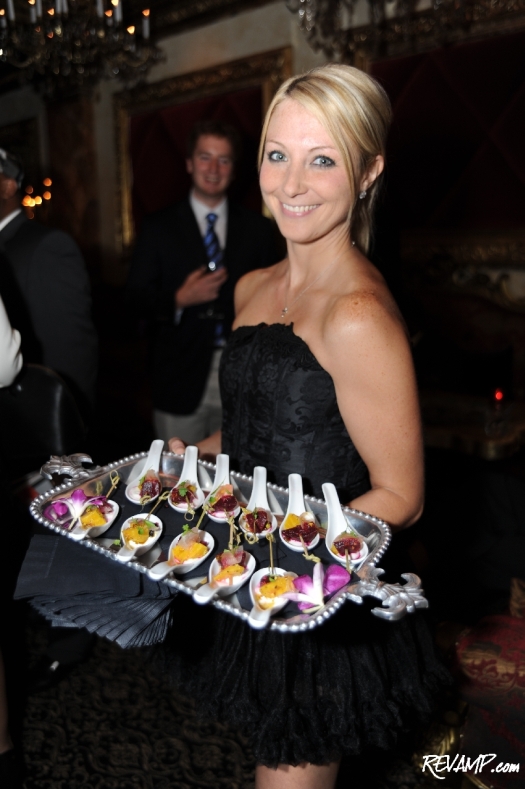 New name. New logo. New restaurant. A new era of events.