Chef Mike Isabella slides a skillet into Graffiato's massive wood oven.
PENN QUARTER --
It's two days to opening and
Chef Mike Isabella
is standing in front of the massive wood oven at the center of
Graffiato
's first floor. Kitchen, bartending, and wait staff all busily mill about in their crisp new uniforms, while members of the press snap pictures of the newly unveiled restaurant.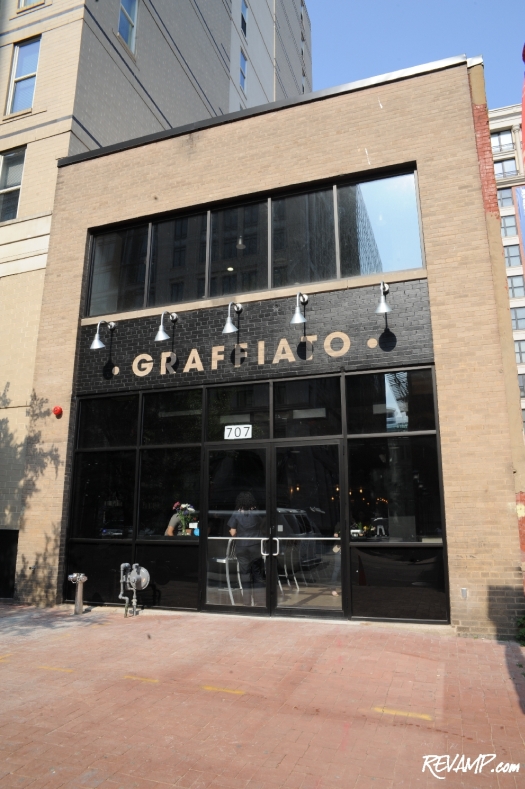 No stranger to the media – Chef Isabella appeared as a contestant on the sixth season of Bravo TV's popular
Top Chef
show, as well as earned the runner up spot on the subsequent
Top Chef All-Stars
series – he is the first to admit that his success outside of the kitchen was one of the primary catalysts behind the opening of his first solo restaurant.
"Starting with the Vegas season…all of these people had their own restaurants, and I felt I was one of the dominant contenders…on that season," said Isabella. "It was really inspiring [and] kind of made me look in the mirror… I felt like it was time for me to move on and do my own thing…. And that was like the beginning of it."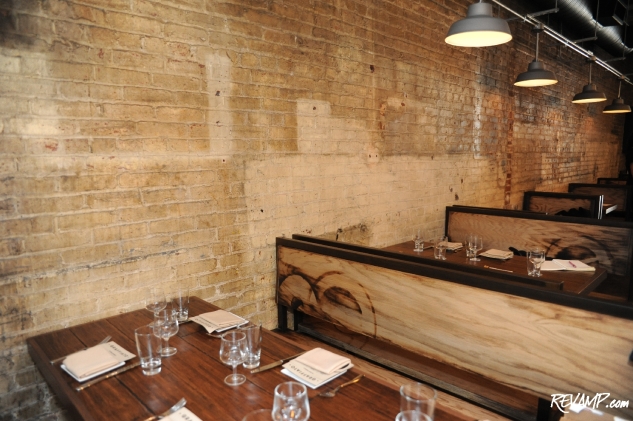 The former Executive Chef at
Jose Andres
'
Zaytinya
, Isabella knew exactly what he wanted his first restaurant to represent.
"When I really first started thinking about the concept of Graffiato…I wanted to open up a restaurant that was graffiti-based," recounted Isabella. "Artwork, expression… And Graffiato is an expression of a lot of my childhood flavors that I'm reinterpreting…"
The menu is awash with classic Italian favorites, all sourced with local ingredients, such as hand cut spaghetti with poached cherry tomatoes, basil, and olive oil or a classic pizza with melted cherry tomatoes, Sicilian oregano, and garlic, but gourmet offerings are also up for grabs, like the king crab leg, fresh octopus, and bone marrow dishes that are cooked inside the aforementioned wood oven.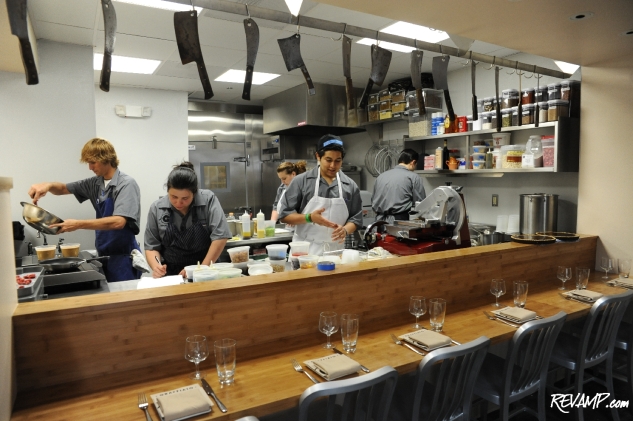 A "ham bar" (think savory cuts of artisanal cheeses and prosciutto) lines the back wall of Graffiato's second floor, which is dedicated to reserved seating (downstairs tables are for walk-in customers), and even comes decorated with the Chef's favorite meat cleavers (what, you don't have one yourself?).
Graffiato also boasts a complete bar and cocktail menu, including the city's only tap of prosecco.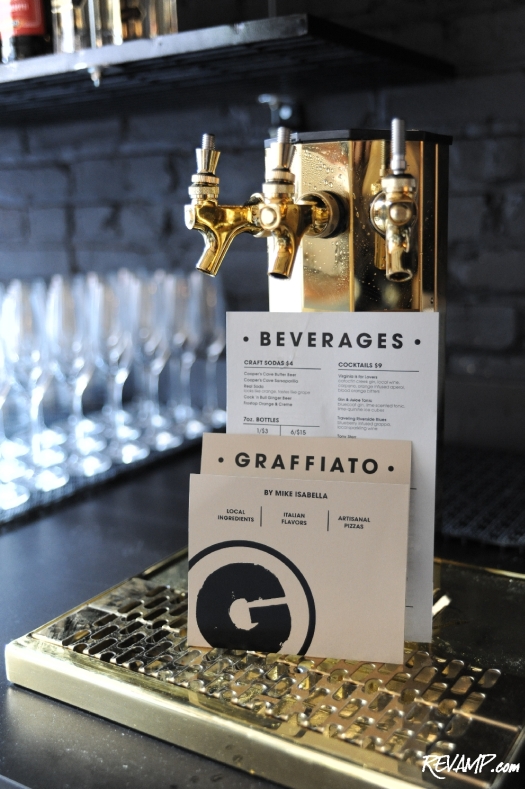 Montelvini Prosecco on draft ($7.00).
The restaurant is truly a family affair with both Isabella and his father-in-law having handcrafted the reclaimed hard wood tables scattered throughout. Other decorative touches include the outlines of printing presses on the walls – a form of graffiti art – from the last tenant (a print shop) and the distinctive Graffiato logo branded into the wood inside each booth.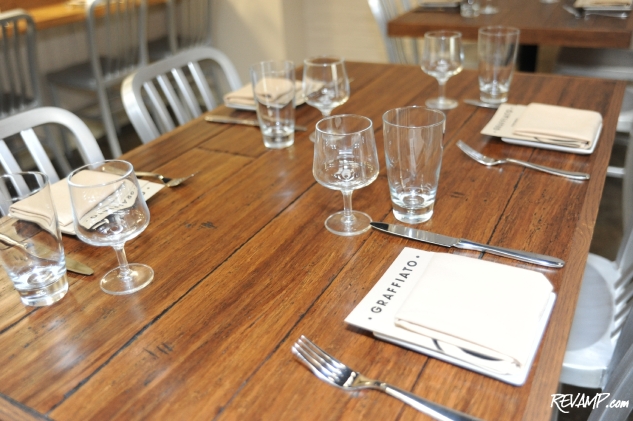 Isabella spent many of his weekends in Pennsylvania hand crafting the restaurant's reclaimed hard wood tables with his father-in-law.
"Some people say [this restaurant] is [located on] the backside of the Verizon Center. It's the backside before Graffiato was opened. And come another year or so, I think it's going to be another part of the Verizon Center," predicts Isabella.
We don't dare contradict a top/Top Chef. Our reservation is made.
********
Graffiato opens on Thursday, June 23rd, and is located at 707 6th Street, NW. Reservations can be made online or by calling 202-289-3600.