Life in plastic looked pretty fantastic...
GEORGETOWN --
Just two years old, upscale late night hotspot
L2 Lounge
's annual 'Barbie Party' has become one of Georgetown's signature events, attracting hundreds of Washingtonians for an evening of 'doll-lightful' fun.
Friday's blowout bash saw a line of guests (well-heeled members of the space quickly zipped past the velvet rope) develop inside Cady's Alley just past 9:00 p.m.
Pink shirts popped, shell bikinis wowed, sports outfits surprised, and hats and hairdos of all fashions and colors were on full display, as fans of the iconic
Mattel
doll escaped into an adult-themed fantasyland modeled after Barbie's play world that was created specifically for the occassion.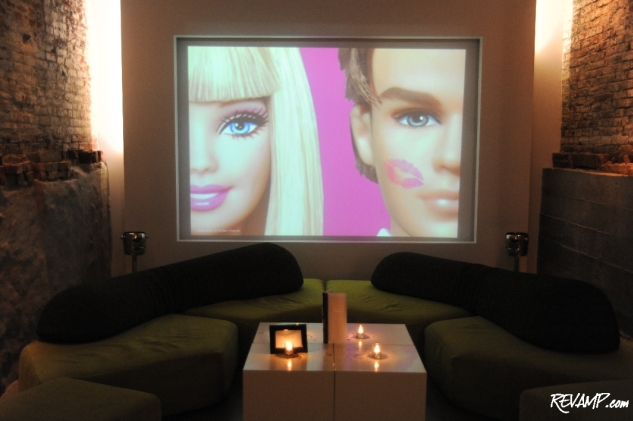 Building on
last year's hit inaugural party
that drew headlines and demands for an encore, L2 Lounge's staff had doubled down on the 'power of pink' last night, with matching cocktail dresses, projected playhouse pictures, a constantly flowing spigot of signature cocktails, and even a teasingly naughty 'Barbie bed' setup for the occasional lighthearted photo op.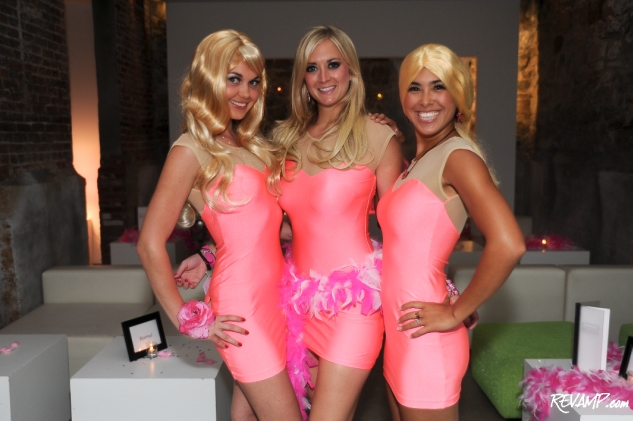 With the building at capacity and the dance floor overflowing with happy revelers, 94.7 Fresh FM's
recently announced
new morning show radio host
Tommy McFLY
took to the DJ booth to announce the evening's 'best dressed' couple.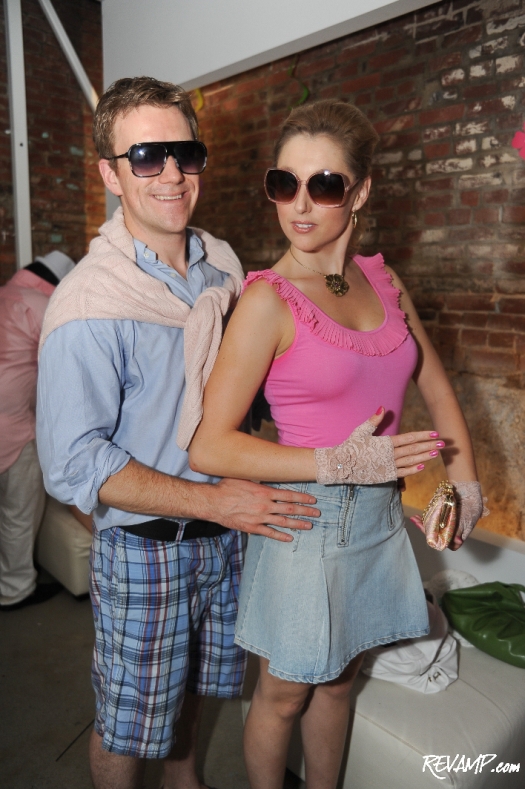 And despite heated competition from everyone from 'Hawaii Barbie' to 'Tennis Barbie' to 'Sailor Barbie' to 'Birthday Barbie', ultimately it was the playfully tongue-in-cheek interpretation of 'Jersey Shore Barbie' that took the top crown, with 'CEO Ken' (played by real life
Microstrategy
CEO
Michael Saylor
) beating back an army of safari-going and sunglass-wearing male candidates, to join New Jersey's finest at the top.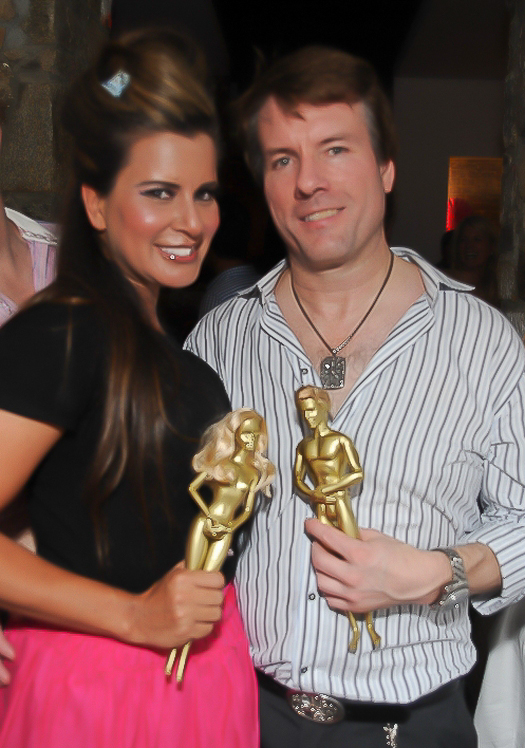 'Jersey Shore Barbie' and 'CEO Ken' were voted best dressed at Friday's Barbie Party.
For those that missed Friday's fun, it will alas be another year before they can "hit the town / fool around / [and] go party." L2 Lounge's Barbie Party comes but once a year!