Actor and environmental activist Ted Danson stopped to sign books for fans after the evening's panel.
NORTHWEST --
Even though man has long since mastered air and space travel, certain parts of the ocean (and other smaller bodies of water) – a far more accessible transit corridor – nevertheless remain a mystery to scientists and the general population alike.
And in an era when man-made disasters at sea, such as last year's
BP
oil spill crisis in the Gulf, have the potential to wreak enormous havoc on the country's food supply, economy, and natural ecosystems, the importance of unlocking the key to said mystery is all the more important.
In an effort to help address some of the questions surrounding the sea and, even more specifically, the Gulf region, the
Smithsonian Museum of Natural History
hosted an "aquatic evening" of sorts on Thursday, that paired a series of informal academic panels with a gourmet wine and dinner reception.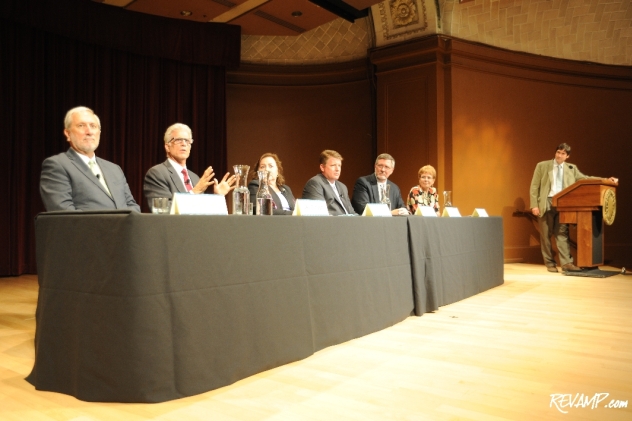 While a discussion about sustainable and organic considerations by American Rhone producers was engaging to many, the main academic attraction of the night was a panel discussing the Gulf Region a year after the BP oil spill.
Prefaced by a keynote introduction by Undersecretary of Commerce
Jane Lubchenco
and moderated by
NPR
science correspondent
Richard Harris
, the panel invited a handful of experts on the crisis in the Gulf – from the fields of government, academia, business, and marketing – to talk about their experiences and answer questions from the audience.
Joining them onstage was famed actor, environmental activist, and founding
Oceana
(one of the largest non-profits in the world committed to ocean conservation) board member
Ted Danson
, who also made himself available afterward to guests for a special book-singing gathering.
Naturally, no evening about the ocean would be complete without also discussing the enormous bounty that man harvests from the water each day, destined for our dinner plates. And dozens of the top chefs from both Washington, D.C. and the Gulf states were on-hand last night to serve-up a variety of sustainable seafood dishes.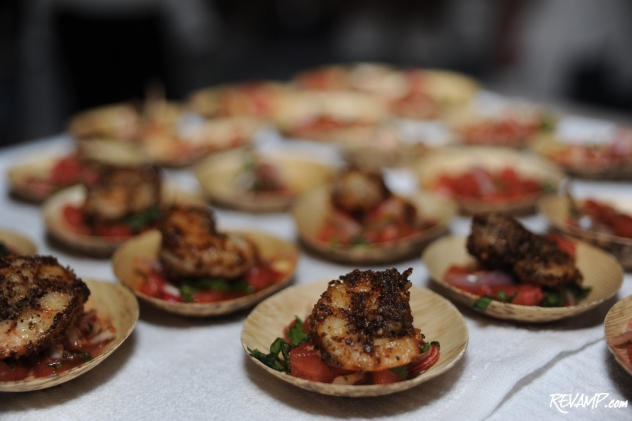 Assorted charcuterie, artisanal cheese, and dessert offerings were also up for grabs and glasses of wine from more than 20 national vintners helped wash it all down.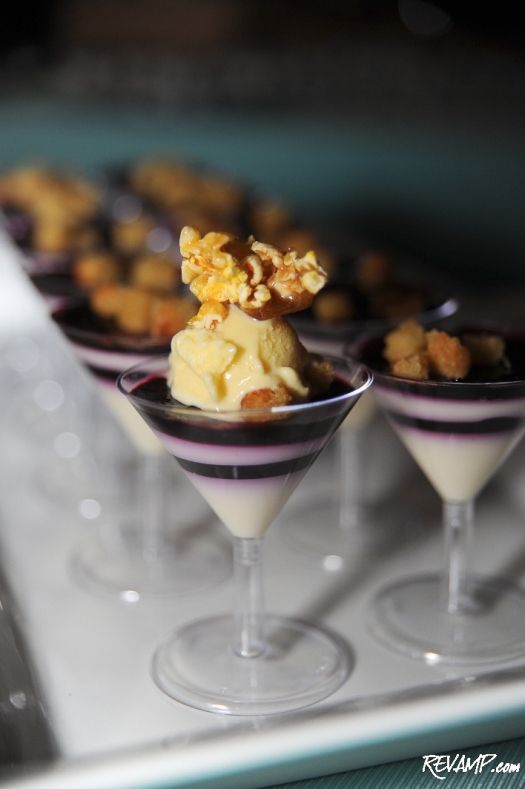 1789 Pastry Chef Mallory Staley's 'Blueberries & Cream with Corn Brittle Ice Cream and Toasted Cornbread'.
As a great Disney character once sang: "The seaweed is always greener / In somebody else's lake / You dream about going up there / But that is a big mistake / Just look at the world around you / Right here on the ocean floor / Such wonderful things surround you / What more is you lookin' for?"
Executive Chef Scott Drewno of The Source served-up plates of 'Smoked Sturgeon, Lemon Blini, and Yuzu Cream'.
Under the sea!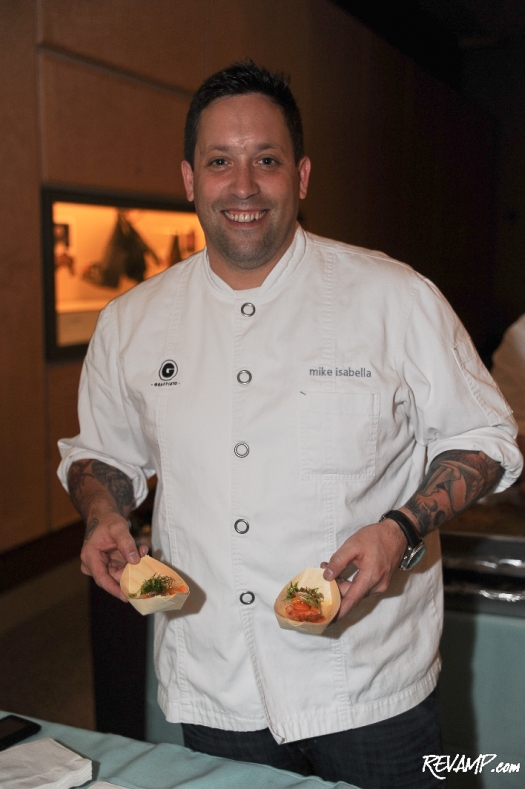 Graffiato's Mike Isabella prepared dishes of 'Spiced Rainbow Trout Escabeche'.
Tags:
National Museum of Natural History