Presenting the 'Citros Gengibre', 'Alewife', 'Perennial Tea', and 'Is He Sharpe?' RAMMY cocktails.
MOUNT VERNON SQUARE --
With the
2011 RAMMY Awards
rapidly approaching on June 26th, anticipation is building among area foodies for what is surely one of the District's largest culinary celebrations of the year.
Never ones to miss out on an opportunity to toast a special occasion, the five nominees for "Mixology/Beverage Program of the Year" at this year's RAMMYS have each crafted a signature cocktail to celebrate the occasion, with a decidedly sweet twist:
Diners who purchase a RAMMY cocktail at any of the five participating restaurants, between now and June 20th, will be eligible to win two tickets to the gala at the Marriott Wardman Park Hotel.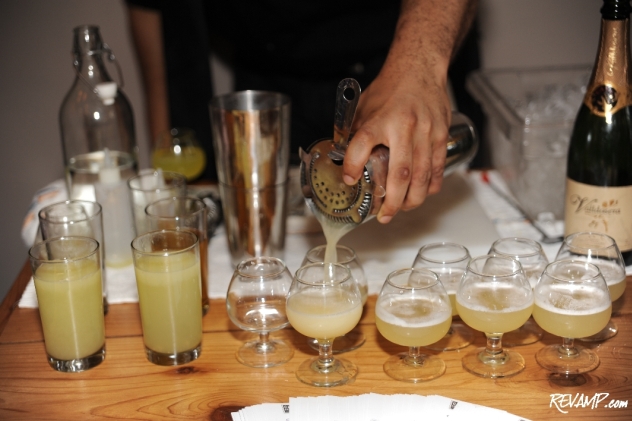 And to announce the introduction of the contest,
Lynne Breaux
, President of the Restaurant Association Metropolitan Washington, hosted a relaxed tasting party on Wednesday night, inside the spacious walls of Mount Vernon Square's popular
KUSHI Izakaya & Sushi
restaurant.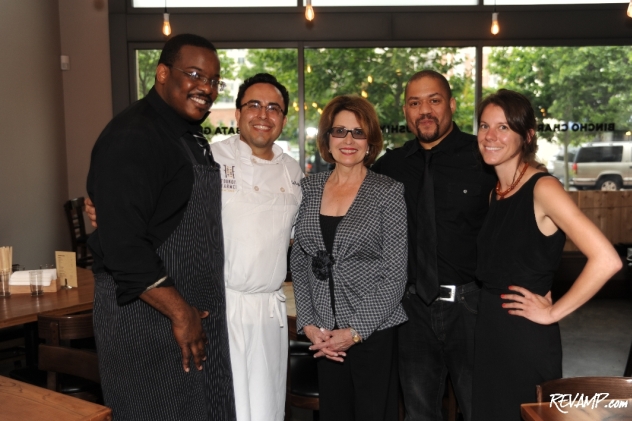 The five freshly prepared RAMMY cocktails available to order are as follows:
Two tickets to the 2011 'Carnevale da Cuisine' gala will cost $600 for non-members. And while each of the aforementioned cocktails is worthy of a night out in and of itself, a free night of gastronomic gala goodness makes a toast (or five) all the more compelling!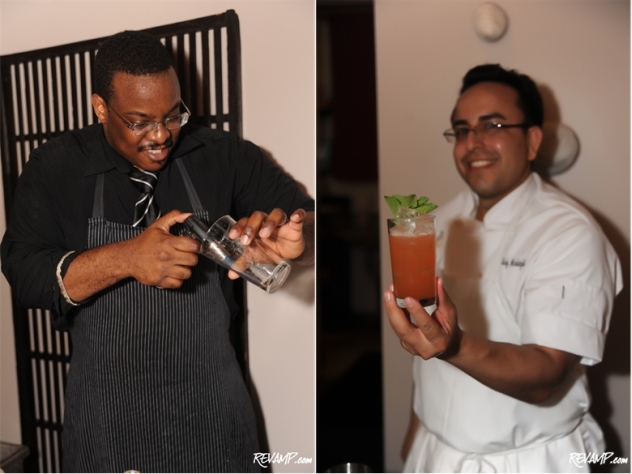 Bourbon Steak's Duane Sylvestre takes a flame to his 'Is He Sharpe?' cocktail, while Founding Farmers' Jon Arroyo holds-up his 'Citros Gengibre' creation.