Casa Nonna's new 'Ginny Hendricks' granita cocktail is made with fresh muddled limes and cucumbers.
DUPONT CIRCLE --
For those of us with either work or personal responsibilities that preclude a quick jaunt to the Tuscan countryside this Memorial Day weekend, there is still hope! Just in time for the warmer weather that has descended upon D.C. in recent days, Dupont's
Casa Nonna
restaurant has opened its 26-seat outdoor patio area, with prime people-watching views only taking a backseat to the creative Italian menu on offer.
Certainly, the hearty pasta dishes and wood roasted main courses that the city's foodies enjoyed in chillier days are still available. But we imagine that lighter fare, designed to match the warmer weeks ahead, will be the restaurant's standout dishes in the near future.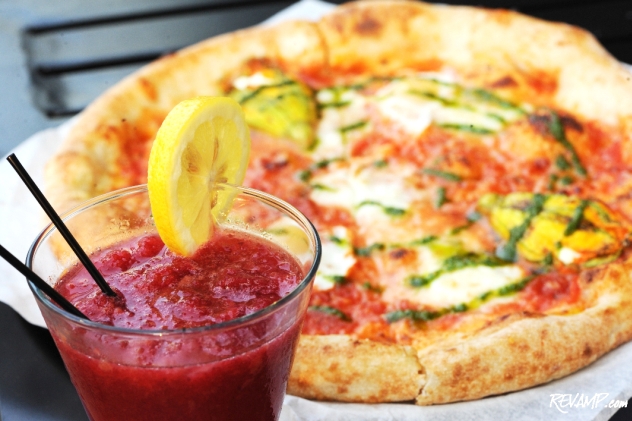 A 'Cherry Blossom' granita cocktail pairs well with the Nonna fire oven pizza.
The Neopolitan-styled Nonna pizza is a tasty choice, topped with fresh zucchini flowers, pesto, fried quail egg, tomato, and mozzarella. Cooked with a wood-fueled flame that would make any Italian grandmother ('nonna') proud, this signature menu option is a terrific dinnertime choice.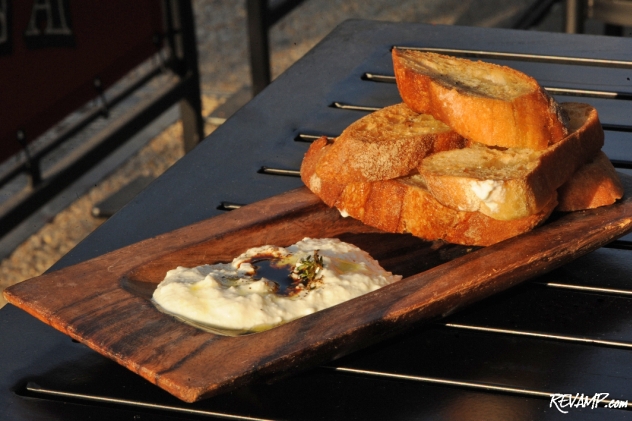 Ricotta antipasti.
Those searching for smaller plates will find an array of tasty antipasti from which to choose, including everything from a fresh ricotta cheese spread to pickled beets to a plate of warm risotto balls.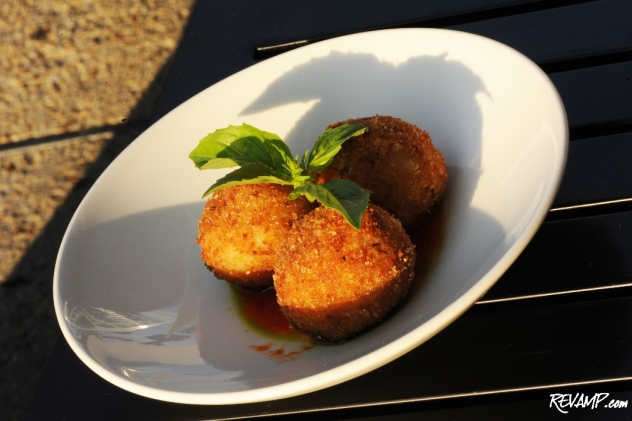 Risotto balls.
Of course, no summer meal among friends would be complete without matching libations. And while the restaurant's extensive wine list will more than meet any oenophile's expectations, you owe it to yourself to try one of General Manager
Adam Sanders
' brand new granita cocktails as well.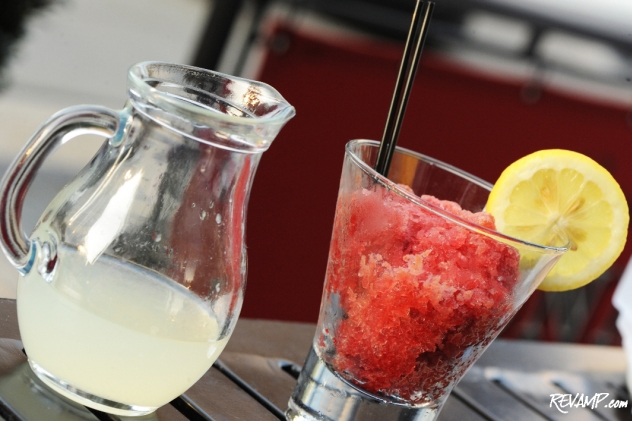 Casa Nonna spends roughly six hours per batch making its own granita ice.
Our favorite happened to be the 'Vinchenzo Palmer' (Limoncello granita, Earl Grey infused Vodka, and lemonade), but the sweet 'Cherry Blossom' (cherry granita, vodka, St. Germain, and soda water) and crisply refreshing 'Ginny Hendricks' (lime granita, Hendricks Gin, muddled limes & cucumbers, and fresh squeezed lemon juice) are equally good selections.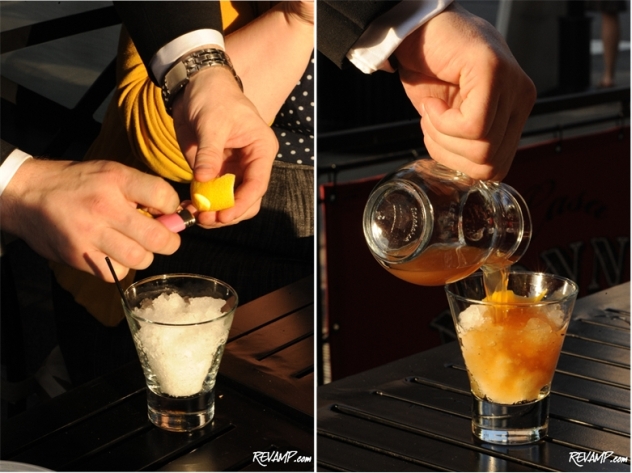 The 'Vinchenzo Palmer' cocktail is one of our favorites.
**********
Casa Nonna is located at 1250 Connecticut Avenue, NW and open from 11:30 a.m. to 10:30 p.m. Mondays-Thursdays, 11:30 a.m. to 11:30 p.m. on Fridays, 5:30 p.m. to 11:30 p.m. on Saturdays, and 5:00 p.m. to 10:00 p.m. on Sundays.