NORTHWEST --
Washington's gourmands are benefiting from a (playfully) vicious battle that
Michel Richard
has started to wage on the city's 'take-out food' industry over the past few weeks, through his popular
Central
restaurant.
Putting "a new face" on the requisite to-go menu options available to the city's busy residents, the James Beard-winning chef has made a handful of his favorite items available for easy transport, including Central's legendary lobster and tuna burgers.
However, the spoiler in this foodie fight is clearly the restaurant's new signature fried chicken buckets: tubs of golden fried chicken breasts and thighs, served with a complimentary order of six succulent chicken nuggets.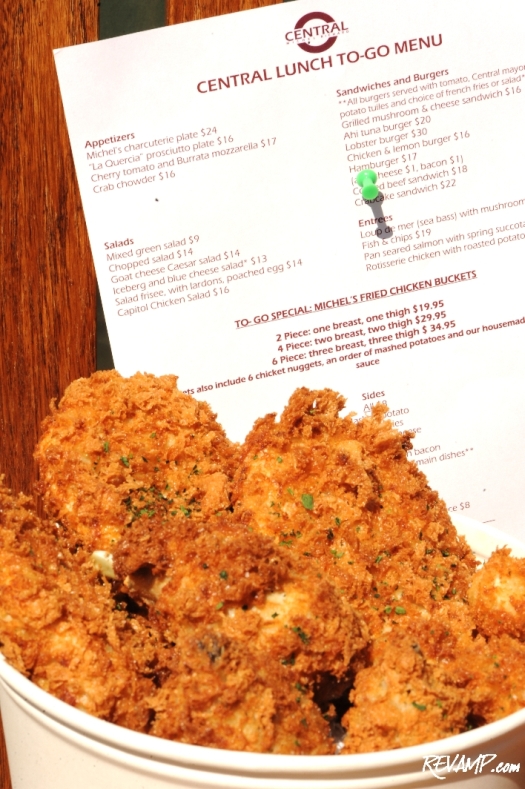 Available in either two-piece, four-piece or six-piece combinations (go for the six-piece!), each meal also comes with an order of mashed potatoes and Central's housemade Dijon/Mayo sauce.
Naturally, with the official start of summer just around the corner, the talented chefs inside Central's glass-enclosed kitchen have also been hard at work preparing some innovative summer updates to the award-winning venue's normal sit-down menu.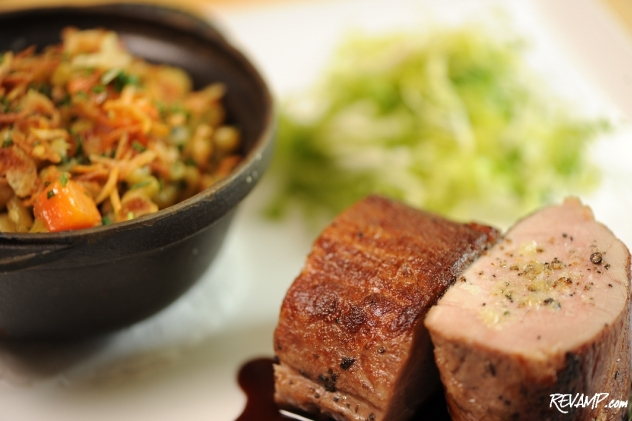 Pork medallions.
Visitors can expect everything from a fresh fish taco platter (pair it was a crisp beer for a quintessential summer meal!) to brand new pork medallion and salmon dishes.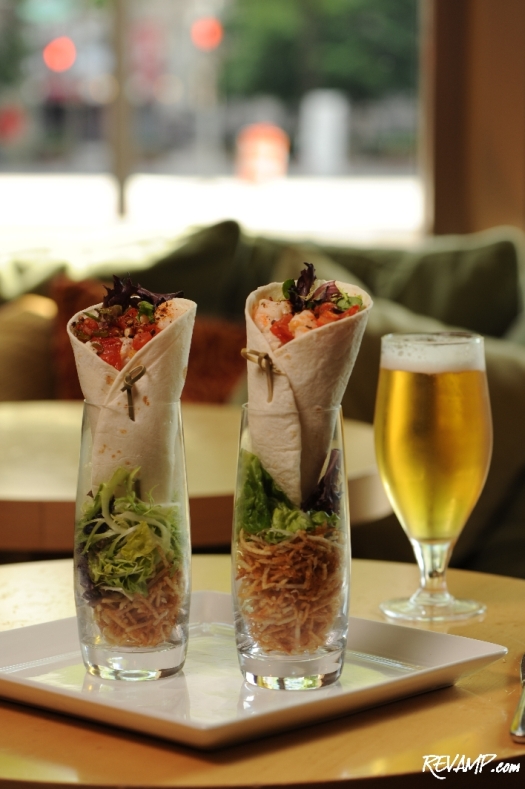 Fish tacos.
Richard vs. Sanders: The battle rages on….
**********
To place a 'To-Go' order or make a reservation at Central, please visit the restaurant's website or call 202/626-0015.