NORTHWEST --
A sultry red glow seemed to emanate from the grand Hall of the Americas at the
Organization of American States
, as guests began trickling in for The Washington Ballet's Noche de Pasión after party.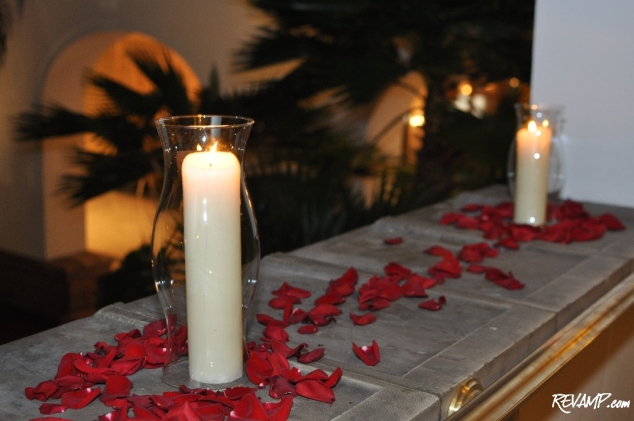 Structured poofs of brilliant red and maroon roses were placed atop deep burgundy and gold tablecloths around the hall. Attendees making their way into this flamenco-themed reception had just been treated to a passion-filled performance of
The Washington Ballet
and
Septime Webre
's ballet Carmen at the Harman Center for the Arts. The "gypsy-chic" night was a special benefit to raise funds to support TWB's programs for the Hispanic community.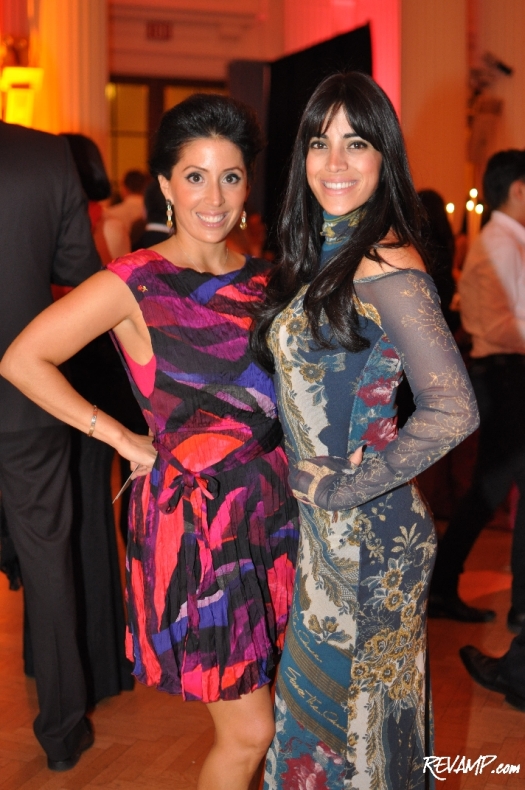 At the center of the grand hall, organizers placed, with great attention to detail, an impressive spread of fine Spanish cuisine, from
La Taberna del Alabardero
. Lollipop-like sticks topped with decadent foods, like salmon and olives in lieu of candy, protruded from the table, giving the banquet the clever appearance of a candy shop. Large glass vases of water, containing tiny gold fish swimming about, were positioned between the delicious arrangements of food for a playful touch.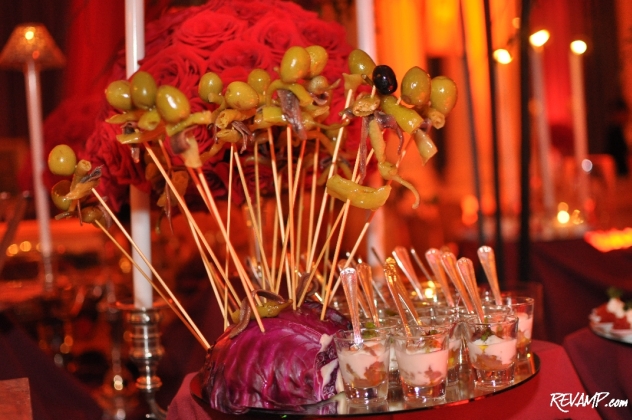 As they ate, and indeed long after the food had been cleared, patrons delighted themselves with fortune-tellings by the mystic "The Great Sagini"— who sat mysteriously behind draped curtains, as he stared intently into a radiant crystal ball.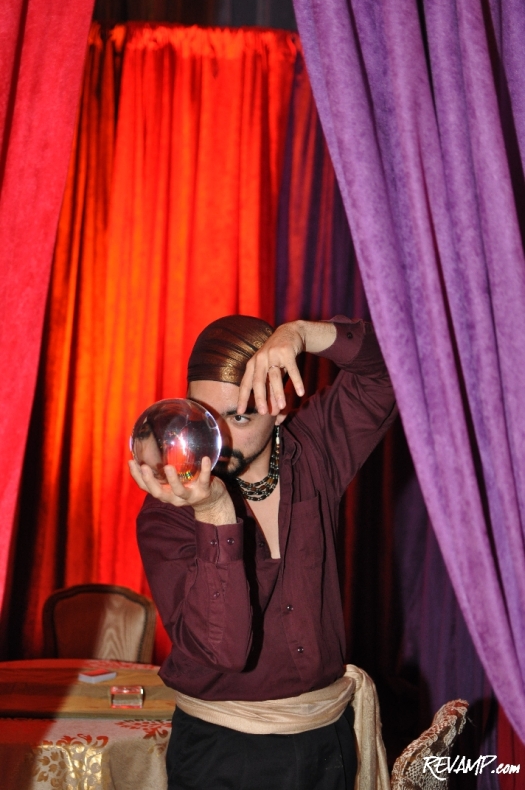 In addition to the open bars that provided all of the traditional fixings, a member of the wait staff was dedicated to one task alone: preparing the signature pasión cocktails for guests, who lapped them up happily delighting in the succulent strawberry undertones.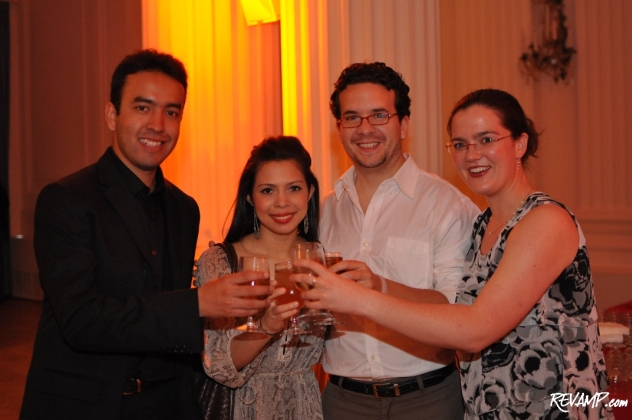 In attendance were some of the most distinguished members of the Washington, D.C. community, including His Excellency
Ambassador Arturo Sarukhan
and Mrs.
Veronica Valencia-Sarukhan
of Mexico, who amicably mingled with guests throughout the evening.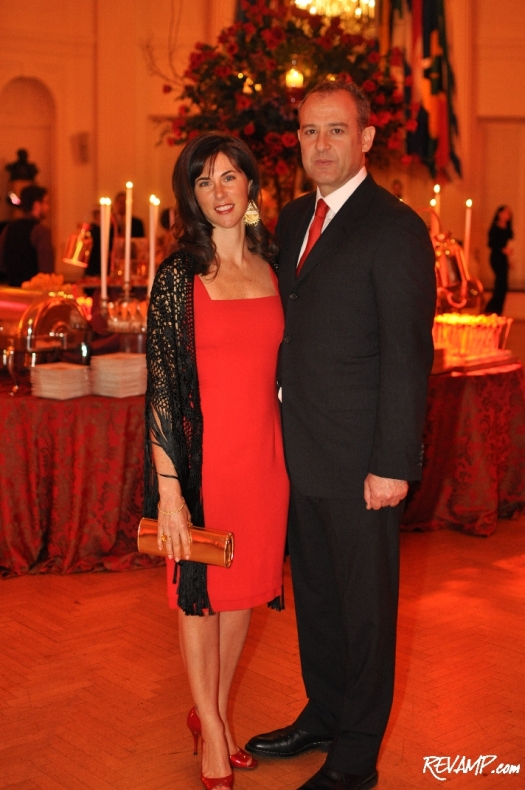 Mrs. Veronica Valencia-Sarukhan and Ambassador Arturo Sarukhan of Mexico.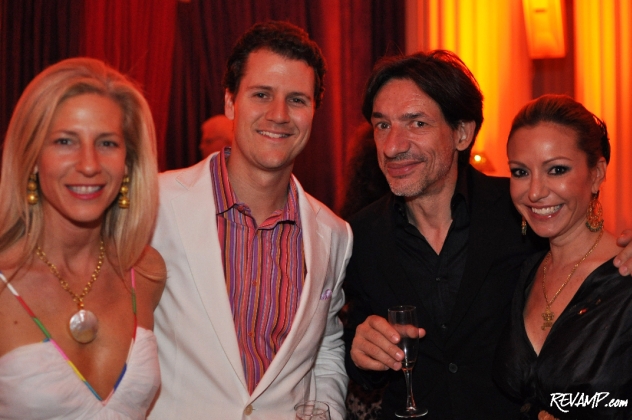 Once it became clear that the dance floor was open for business, guests did not hold back in exhibiting their dancing prowess. Couples clung to each other during the romantic ballads, as the younger dancers (professional and recreational) broke out their best moves 'til the late hours of the night, to the Spanish and Latin tunes provided by DJs
Ricky Viteri
,
Ranier
and
Miguel Lacasmana
.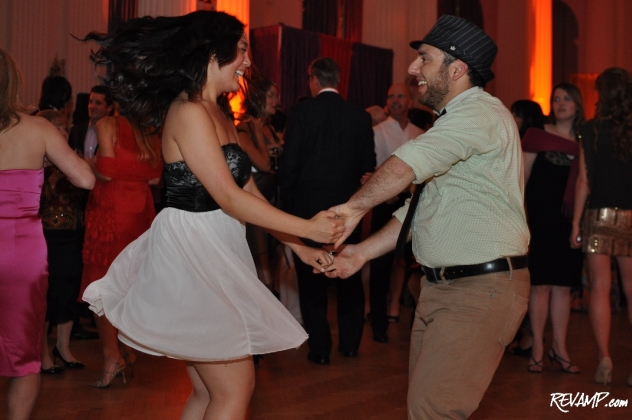 By 1:00 a.m., as patrons and dancers of all ages stole into the night below a series of low-lit chandeliers, it was obvious that the "pasión" of the evening had indeed taken all captive, with its intoxicating spell!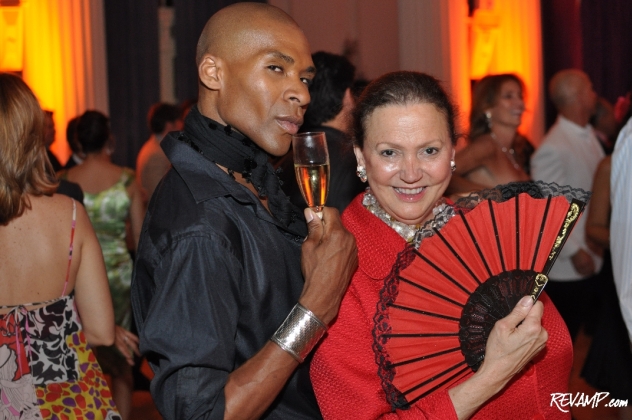 Tags:
Organization of American States Main Building