D.C.-based artist Maggie O'Neill is the mastermind behind SAX's gorgeous interior design.
NORTHWEST --
If you make it past the velvet ropes outside and proceed through the gilded church doors inside of 734 11th Street, NW, patrons of the soon-to-open (Friday)
SAX Restaurant & Lounge
are treated to a Washington experience that feels more like a Parisian one. Well, a late-night Bohemian Parisian experience circa 1900 anyway!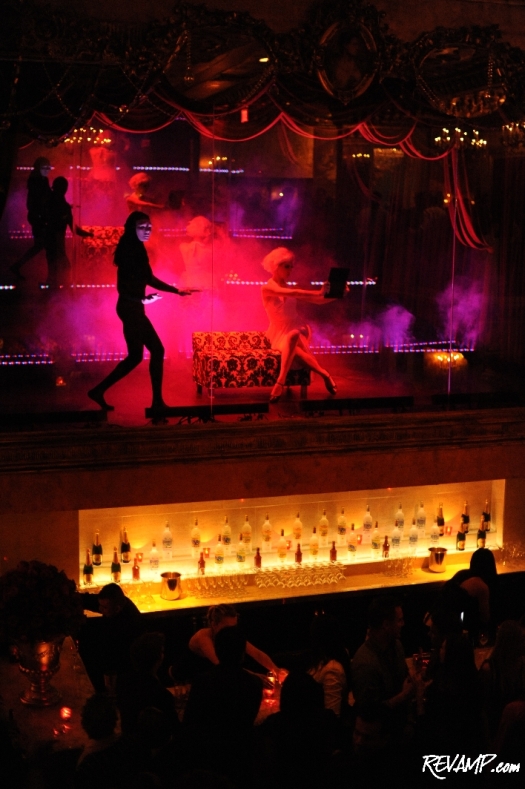 Tuesday night saw the private launch of the latest hotspot from the owners of
OYA
and
SEI
and the two-storied building was packed with guests.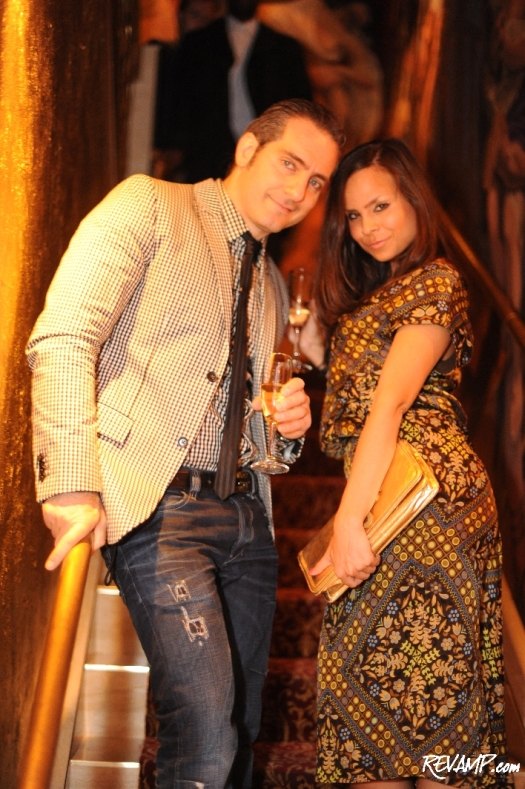 While SAX modestly bills itself as a simple purveyor of "modern French small plates" – try the charcuterie
tower
(yes, tower) – the venue is more of an escape from the daily city grind, with a constantly rotating series of nightly burlesque performances on a 20-foot mirrored stage above the main bar.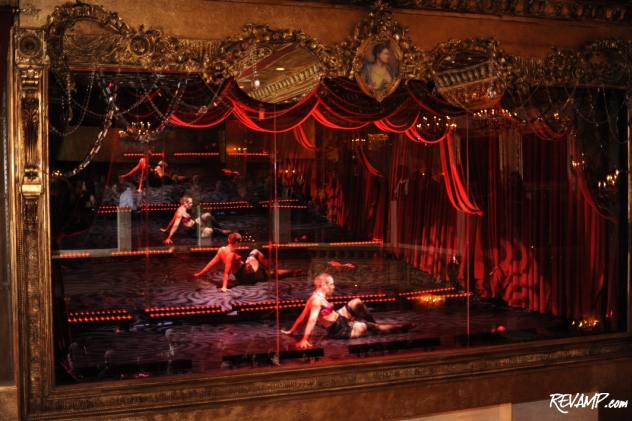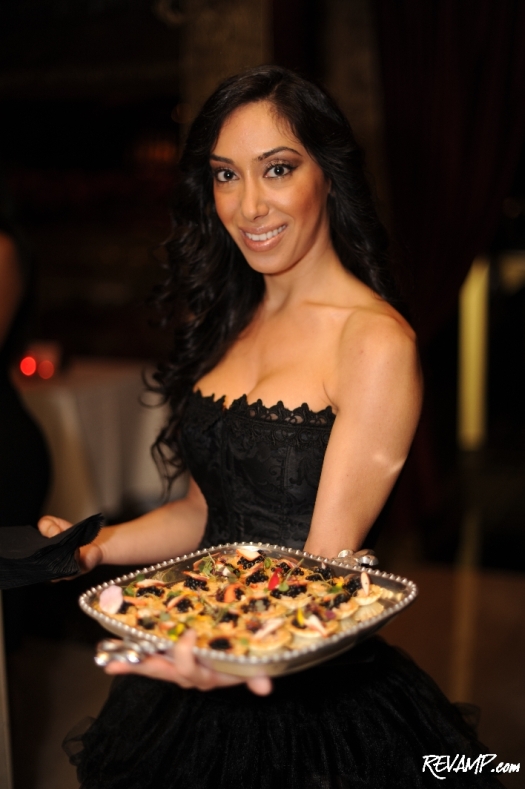 Between and during shows, guests can relax in plush red velvet booths, sample from one of the city's largest champagne lists (close to a dozen different vintages are available by the glass alone), and enjoy French classics like fondue and gougeres.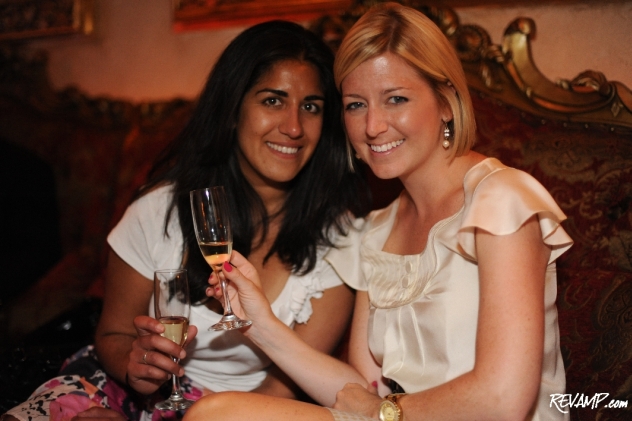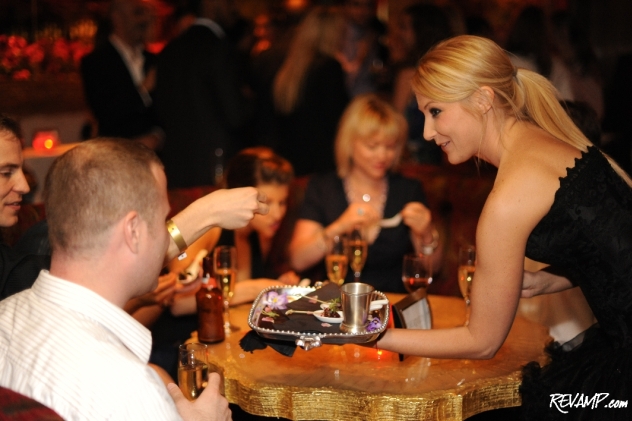 A true feast of sight and sound, the interior of SAX is the brainchild of local artist
Maggie O'Neill
and
O'Neill Studios
(the same team that designed the recently openened
Lincoln
). And while Maggie is most proud of SAX's bar-top, guests should be sure to check out the 5,000 square-foot space's many other interior accents, like slinky chandeliers, satirical murals, and plenty of ornate sconces.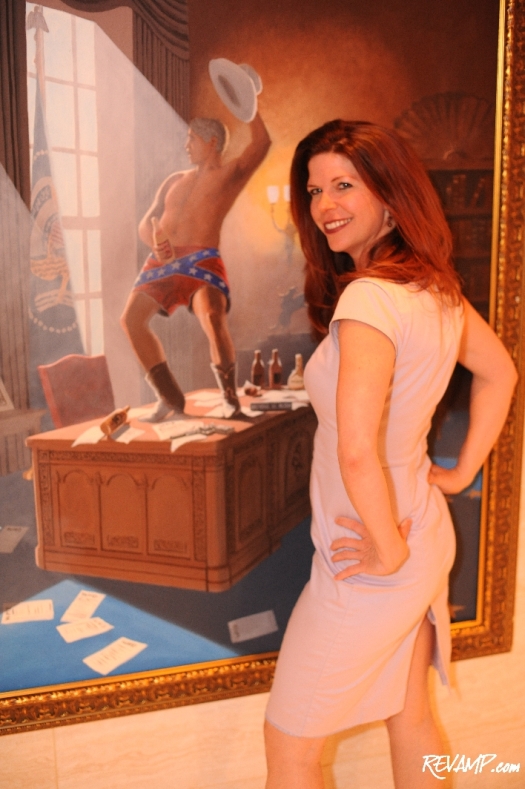 SAXy!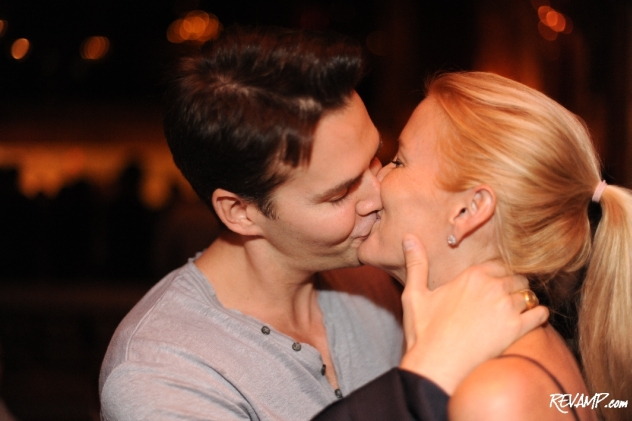 **********
To make a reservation at SAX, please e-mail RESERVATIONS@SAXWDC.COM.