CHEVY CHASE, Md. --
With a tagline of "Sure they can dress, but can they paint?", the gauntlet was thrown down last week for the latest installment of
Genki Media
's popular
ArtJamz
series of events.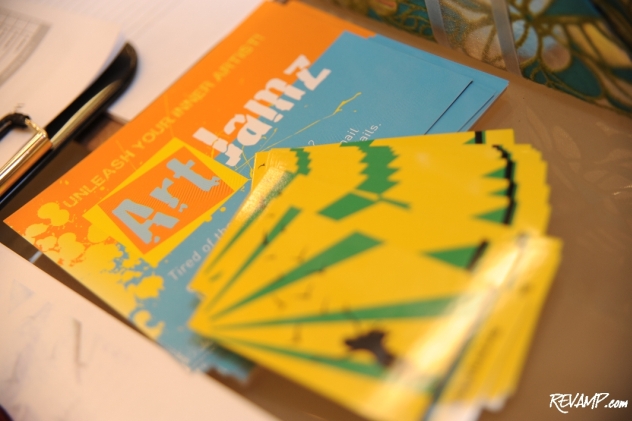 Held on the second floor of Bloomingdale's posh
Chevy Chase location
, Thursday's "paint off" invited 8 of the District's top fashion bloggers to test their respective artistic mettle, with shoppers and supporters voting for their favorite throughout the night.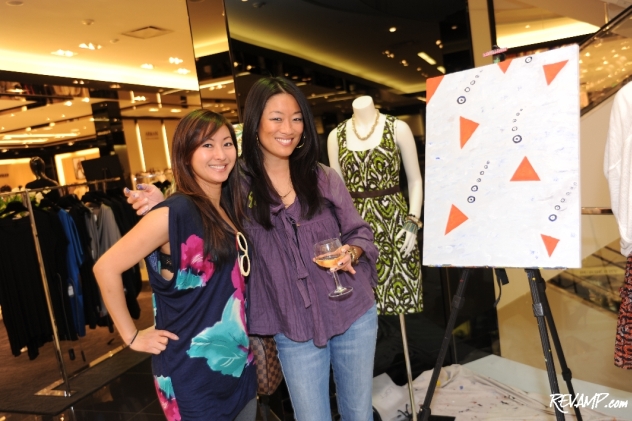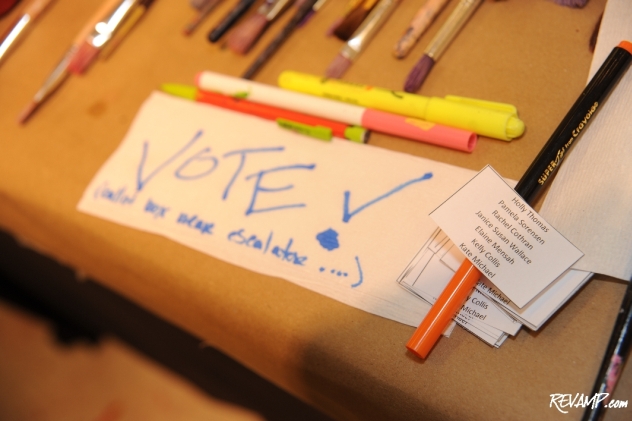 Each participating blogger/writer was provided with a dress from Bloomingdale's exclusive "Elements" collection, which is made up of designer pieces from the likes of
Milly
,
Leifsdottir
,
Nanette Lepore
,
Tibi
, and
Rebecca Taylor
.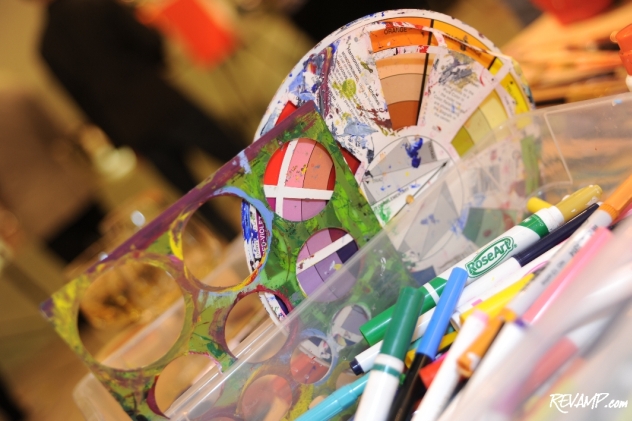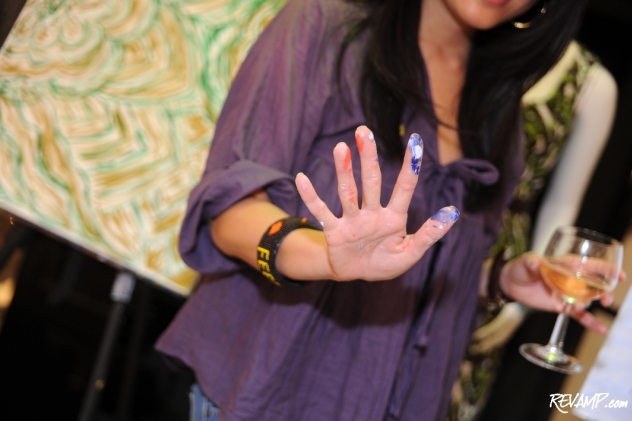 And while the voting was close, ultimately it was
Project Beltway
's
Rachel Cothran
who took home the evening's top honor, with
Washington Post
journalist and fashion writer
Holly Thomas
serving as runner-up.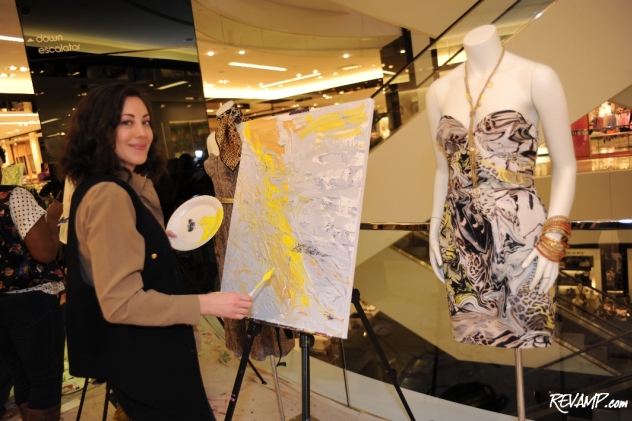 Washington's Top Artista, Rachel Cothran, and her Leifsdottir-inspired work of art.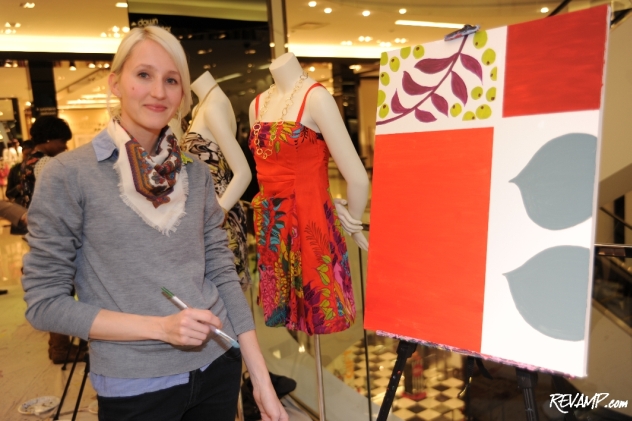 Washington Post fashion writer Holly Thomas was voted the evening's runner-up, with her interpretation of a Nanette Lepore dress.
Certainly, bragging rights to the title of "Washington's Top Artista" for the next year is priceless, but the money raised for D.C.-based
Becky's Fund
that night was happily quantifiable.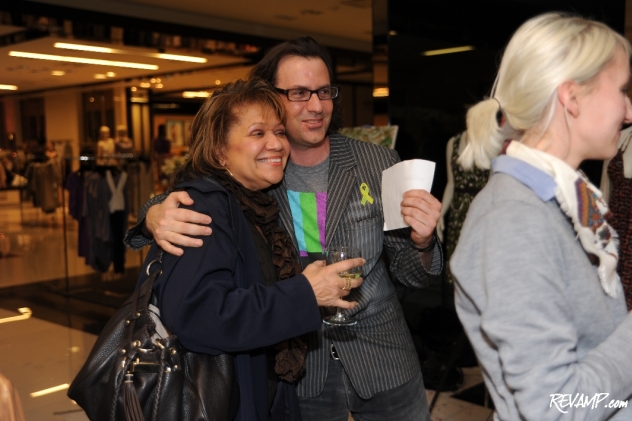 ArtJamz founder Michael Clements hugs Becky's Fund supporter Scheryl Portee who pledged $100 for Cothran's painting.
A non-profit committed to promoting domestic violence awareness and prevention through various events, educational programs, and advocacy efforts, Becky's Fund was founded by
Becky Lee
with the prize money she won as second runner-up on the CBS prime-time television show "Survivor: Cook Islands".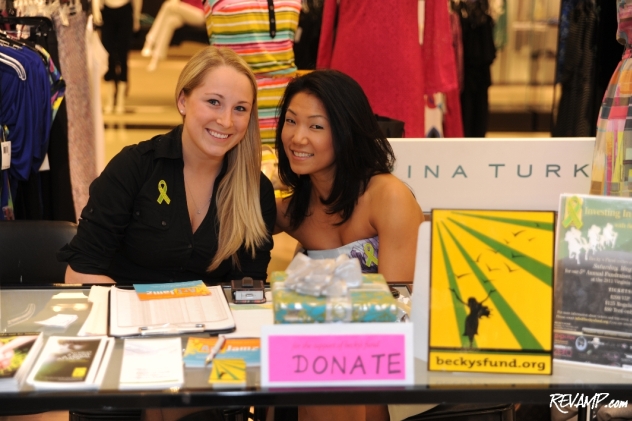 Becky's Fund founder Becky Lee and a fellow supporter man an information and donation desk at Bloomingdale's of Chevy Chase.
Fashionistas. Artistas. Philanthropistas.
**********
To learn more about Becky's Fund, please visit the organization's website.