Venga co-founder Winston Lord, Washington Nationals Third Baseman Ryan Zimmerman, and EnergyNOW! Associate Producer Heather Downen.
PENN QUARTER --
San Francisco might have
Foursquare
,
Yelp
, and
OpenTable
, but Washington proved that it too can compete in the red-hot, location-based technology land rush currently underway, with Wednesday evening's launch of locally-based
Venga
's new mobile application and website.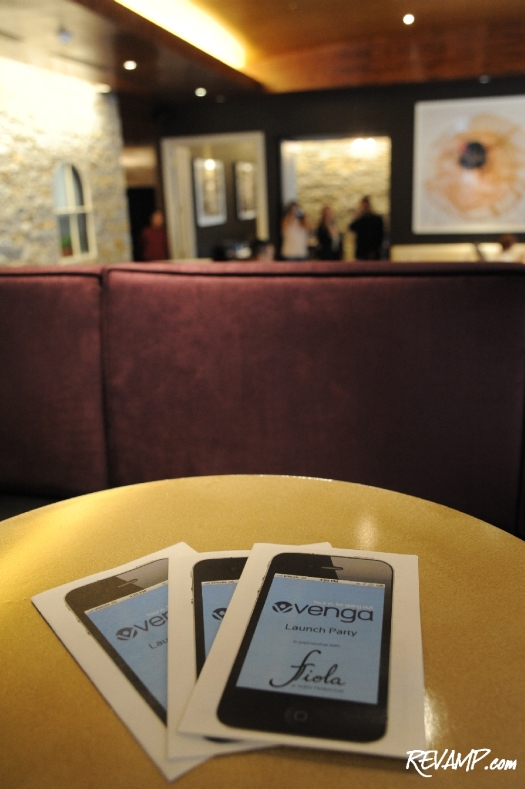 Already the home to a handful of
wildly successful
startups, the District's hottest new technology company allows consumers to get "the scoop on exclusive offers, specials, happy hours, music, and events at restaurants, bars, and nightlife venues" near them.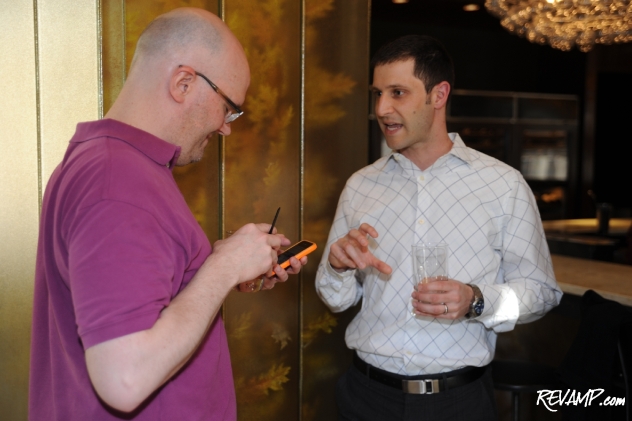 Venga co-founder Sam von Pollaro walks a reporter through the company's mobile application.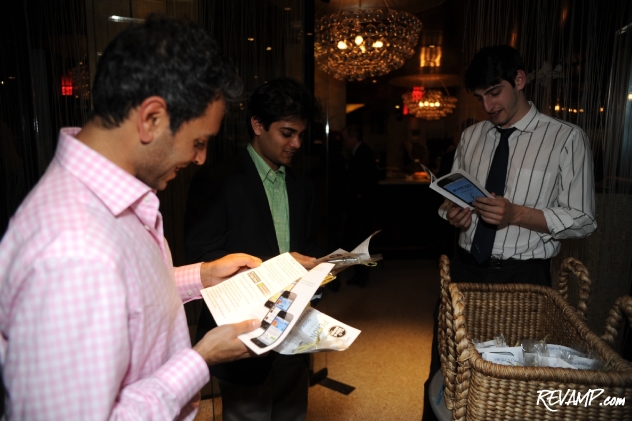 Guests read-up on Venga's many features.
And with close to 100 area launch partners teaming-up with them from the get go, it's safe to say that the Venga team is making the most of its home-team advantage in Washington. Literally.
Indeed,
Washington Nationals
' Third Baseman
Ryan Zimmerman
was but one of the many VIPs who turned-out last night for Venga's crowded launch party.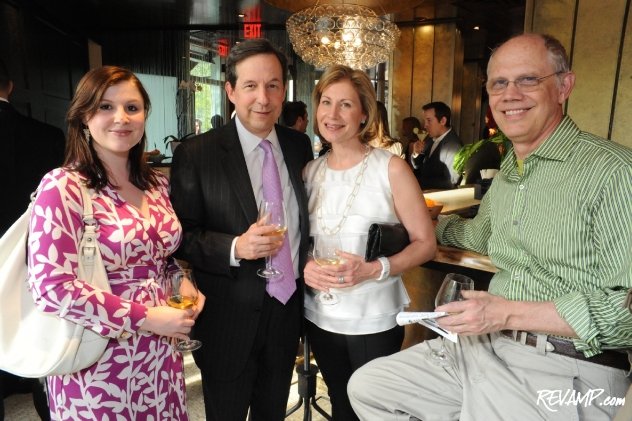 FOX News Sunday Host Chris Wallace (pictured second from left).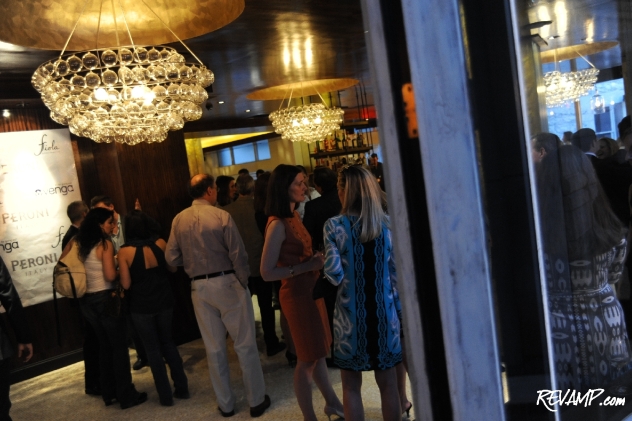 Held inside
Chef Fabio Trabocchi
's recently-opened
Fiola
restaurant in Penn Quarter, the invitation-only affair's guest list read like a who's who of the city's most recognizable athletes, media personalities, publicists, writers, publishers, and, of course, restaurateurs.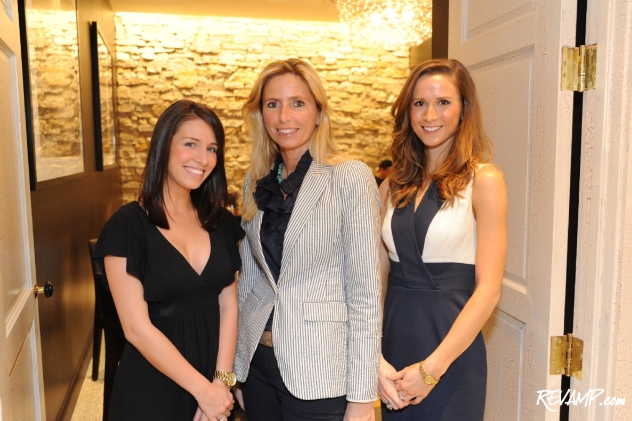 DC Magazine's Tiffany Evans and Lindsey Becker flank Fiola's Maria Trabocchi.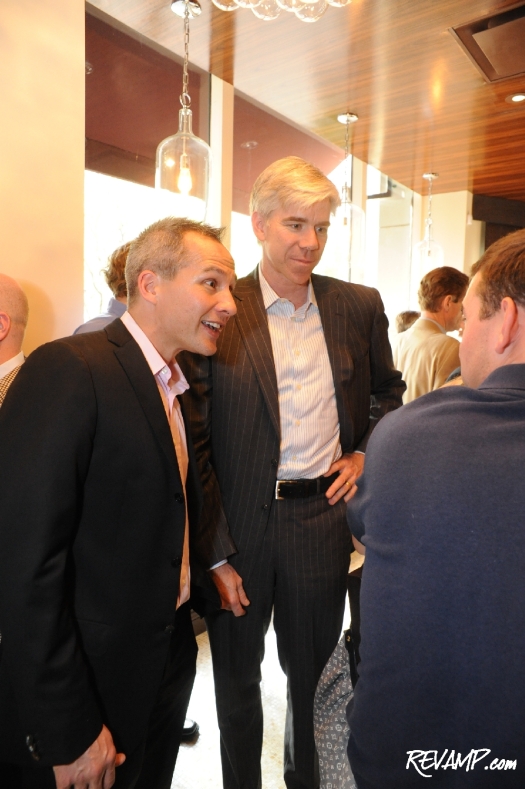 Venga co-founder Winston Lord and NBC News' David Gregory chat with Washington Nationals Third Baseman Ryan Zimmerman.
Of course, the A-list crowd had much to do with Venga co-founders
Reg Stettinius
,
Winston Bao Lord
, and
Sam von Pollaro
's longstanding ties to the D.C. community.
However, along with FOX News'
Chris Wallace
, CNN's
Ed Henry
, Pro Football Hall of Famer
Darrell Green
,
Meet the Press
moderator
David Gregory
,
Top Chef
contestant
Mike Isabella
, and White House speechwriter
Cody Keenan
, we also spotted plenty of under-the-radar business, media, and technology leaders, such as
Huffington Post
's D.C. Bureau GM
Peter Cherukuri
,
Microsoft
Social Engagement Director
Mark Drapeau
,
DC Magazine
Publisher
Peter Abrahams
,
UrbanDaddy
D.C. Editor
Jeff Dufour
, and
Venturehouse Group
's
Mark Ein
.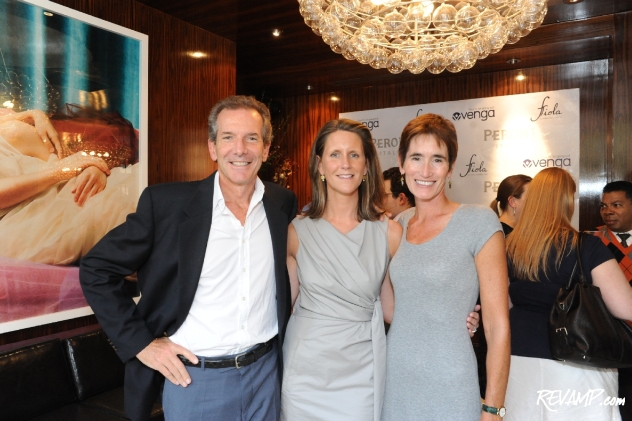 Venga co-founder Reg Stettinius (pictured center).
The Silicon Beltway is alive and well!
**********
To learn more about Venga and to download the mobile application for either the iPhone or Android platforms, please visit the company's website.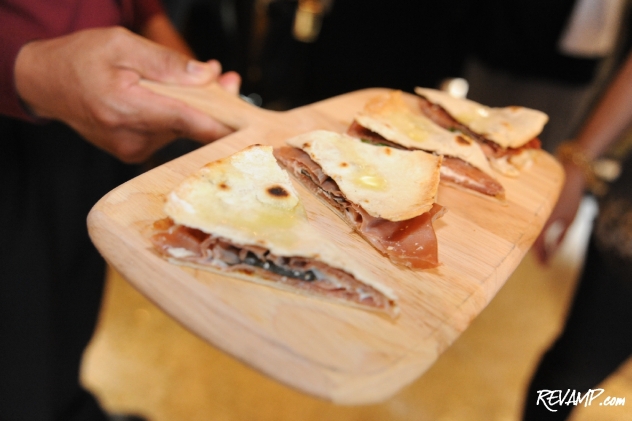 Complimentary hors d'oeuvres were passed around courtesy of Fiola's recently-opened kitchen.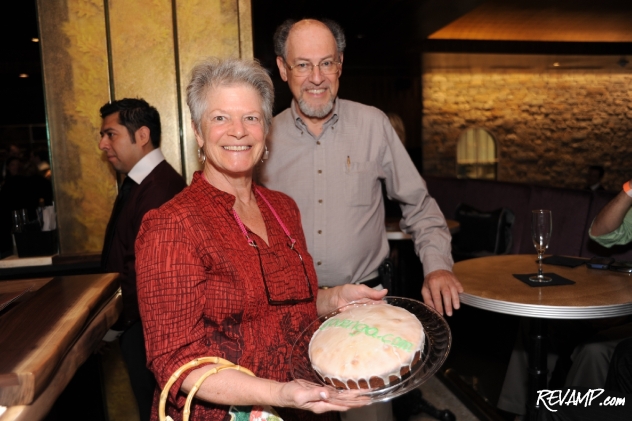 Venga co-founder Sam von Pollaro's parents stopped-by with a home-baked present.