Put the pruning shears down....
NORTHWEST --
Hundreds of the city's foodies braved a sporadic series of spring showers yesterday evening to attend the
National Cherry Blossom Festival
's 5th annual Pink Tie Party.
Guests donned their finest pink ties and springtime styles.
Held inside the stately walls of
The Mayflower Renaissance Washington, D.C.
hotel, last night's celebration invited guests to don their finest "pink ties and springtime styles" for a truly unique culinary affair.
Dozens of the city's top restaurants, including
J&G Steakhouse
,
Kushi
,
LIMA Restaurant & Lounge
,
Mie N Yu
,
SEI
, and
BLT Steak
had come together to prepare a series of creative cherry and blossom-inspired dishes and drinks, with all proceeds from the night benefiting the National Cherry Blossom Festival.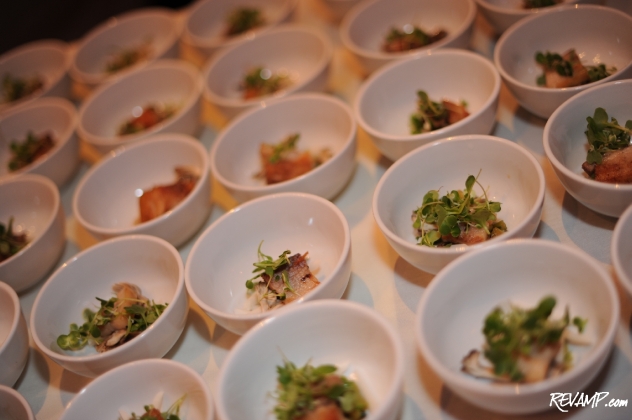 Foodies feasted on the likes of spicy pork broth with rice cakes and cherry Hoisin sauce...
VIP ticketholders even had the opportunity to arrive a bit earlier for a private mix-and-mingle event presented by
Veuve Clicquot
, hosted by celebrity chef
Richard Sandoval
, and featuring 8 of D.C.'s top culinary talents.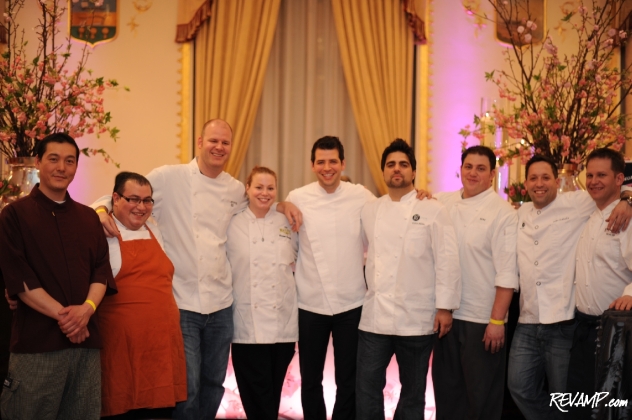 Many of the city's top chefs (and even a real "Top Chef All-Star") volunteered their time, talent, and ingredients for the night.
Top Chef All-Star
Mike Isabella
had dishes of Crispy Pork Belly Ravioli with Cherry Tapenade from
Graffiato
ready for guests, while
Nicholas Stefanelli
plated out a cherry-themed version of
Bibiana
's popular Bomba al Cioccolato dessert. And the table helmed by
The Source
's
Scott Drewno
was picked clean by hungry fans long before the clock struck 8:00 p.m.
Tables weighed-down by all sorts of donated goodies (trips, sports memorabilia, etc.) lined the main corridor to the event, as part of the evening's "Auction Spectacular" fundraising initiative. In a nod to the current humanitarian crisis affecting Japan, the festival's organizers generously decided to donate 100% of the auction proceeds made above value to the Japan Relief Fund of the
American Red Cross
.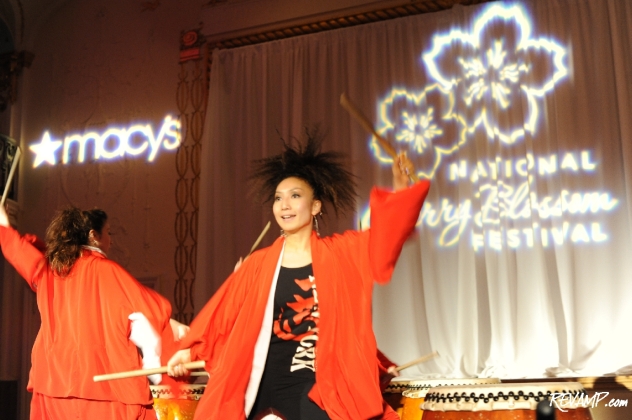 Plenty of live entertainment was on offer as well.
A non-profit organization dedicated to promoting the beauty of nature and international friendship, the National Cherry Blossom Festival maintains year-round programs, events, and educational initiatives that enhance the area's environment, showcase arts and culture, and build community spirit.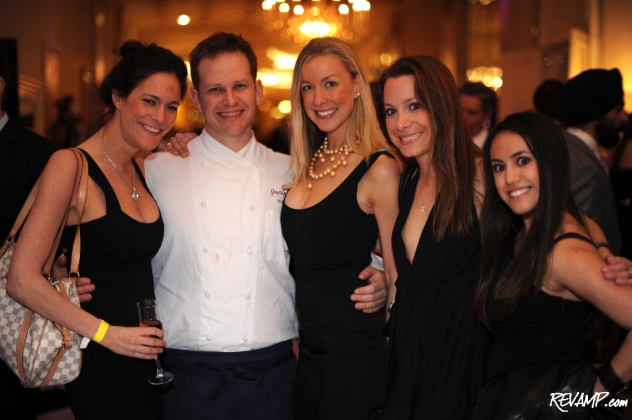 The key to a woman's heart is through her taste buds apparently…
Eat, drink, and be cherry D.C.!
Tags:
Bibiana
Lima Restaurant & Lounge
The Source
The Mayflower Renaissance Washington, D.C.